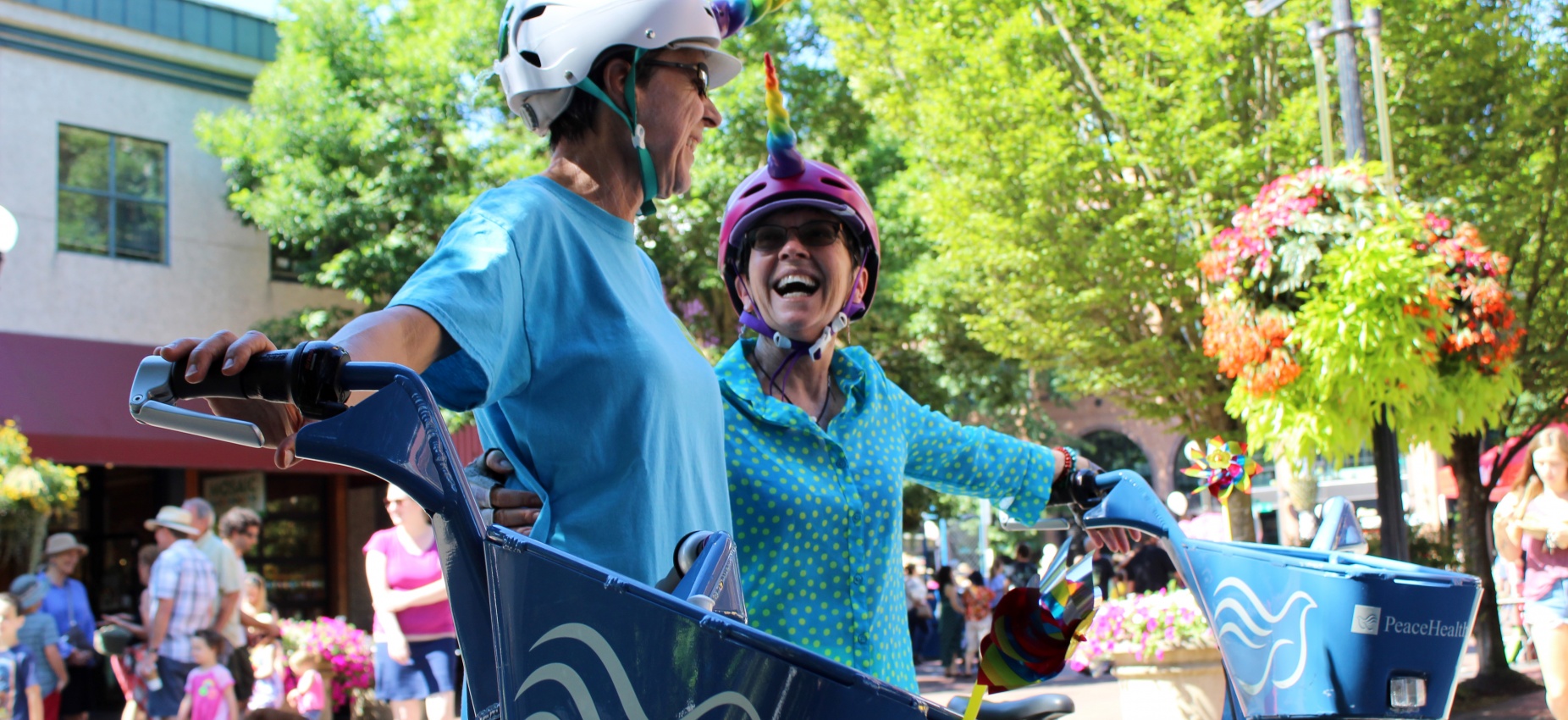 Equitable shared mobility
Cascadia Mobility is a new nonprofit within Forth. Cascadia Mobility's mission is to launch and operate equitably shared mobility programs at scale in partnership with small to mid-sized Pacific NW cities and transit agencies.
Forth and Cascadia Mobility have been selected by The City of Eugene to operate PeaceHealth Rides, the city's bikeshare program. PeaceHealth Rides is a collaborative program that includes contributions from Forth, Cascadia Mobility, MobilityCloud, City of Eugene, University of Oregon, Lane Transit District, and PeaceHealth.
Cascadia Mobility is pursuing shared transportation partnerships, programming and operations in additional urban communities. It has long-term goals to incorporate services to include e-bikes, e-scooters, and potentially electric vehicle programs throughout the region, with an eye on interoperability across modes, cities, and with local transit agencies.
This regional, cooperative shared-mobility operating model has state and local sponsorship, and (most importantly) broad community support. As public/private partnerships, Cascadia Mobility programs work very closely with a range of stakeholders, with a public benefit mandate.
Cascadia Mobility seeks to align municipalities that view shared personal transportation as an increasingly essential component of transit, understand the value of safe and connected bike infrastructure, and understand the public benefit and value of shifting travel from cars to more efficient, healthier modes. Cascadia Mobility works with shared micromobility and electric vehicle providers from the private sector that share this collaborative vision.
Get in touch
CascadiaMobility
/CascadiaMobility
Cascadia Mobility Forth on Facebook Forth …