EVS33 Public Day: The Electric Transportation Festival
Jun 14th 11:30AM to 4:30PM
OREGON CONVENTION CENTER 777 NE Martin Luther King Jr Blvd Portland, OR 97232, USA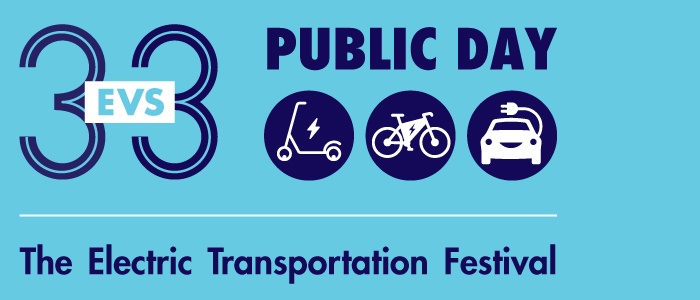 Held in conjunction with the World Electric Vehicle Symposium and Exhibition (EVS33), Public Day is a family-friendly opportunity to explore the world of all things electric transportation. Organized by Forth, this FREE festival at the Oregon Convention Center will include a Ride and Drive event where you can test drive the latest in cutting-edge electric cars, scooters, bikes and more. With entertainment, food and activities for people of all ages, this event is a great introduction to the world of electric transportation.
Electric Transportation Festival Highlights:
Ride and Drive with the newest electric cars, e-scooters, and e-bikes to test drive.

Raffle

Food trucks

Live entertainment

Family friendly activities

Free Access to the EVS33 Exhibition where the newest technologies and vehicles will be on display

And much more!
About EVS33
The 33rd edition of the Electric Vehicle Symposium will assemble global leaders from industry, government, and academia in Portland to explore and discuss the technical, policy, and market achievements—and challenges—in advancing the electrification of transportation. EVS33 features a comprehensive program, a major trade show, and presentations on leading-edge electric mobility products and research. EVS33 World Electric Vehicle Symposium and Exhibition is hosted by the Electric Drive Transportation Association (EDTA).
***In the spirit of Pride weekend in Portland, a donation will be made by Forth to Pride NW at the conclusion***
RSVP