Electric Tractors
Sowing the Seeds of the Future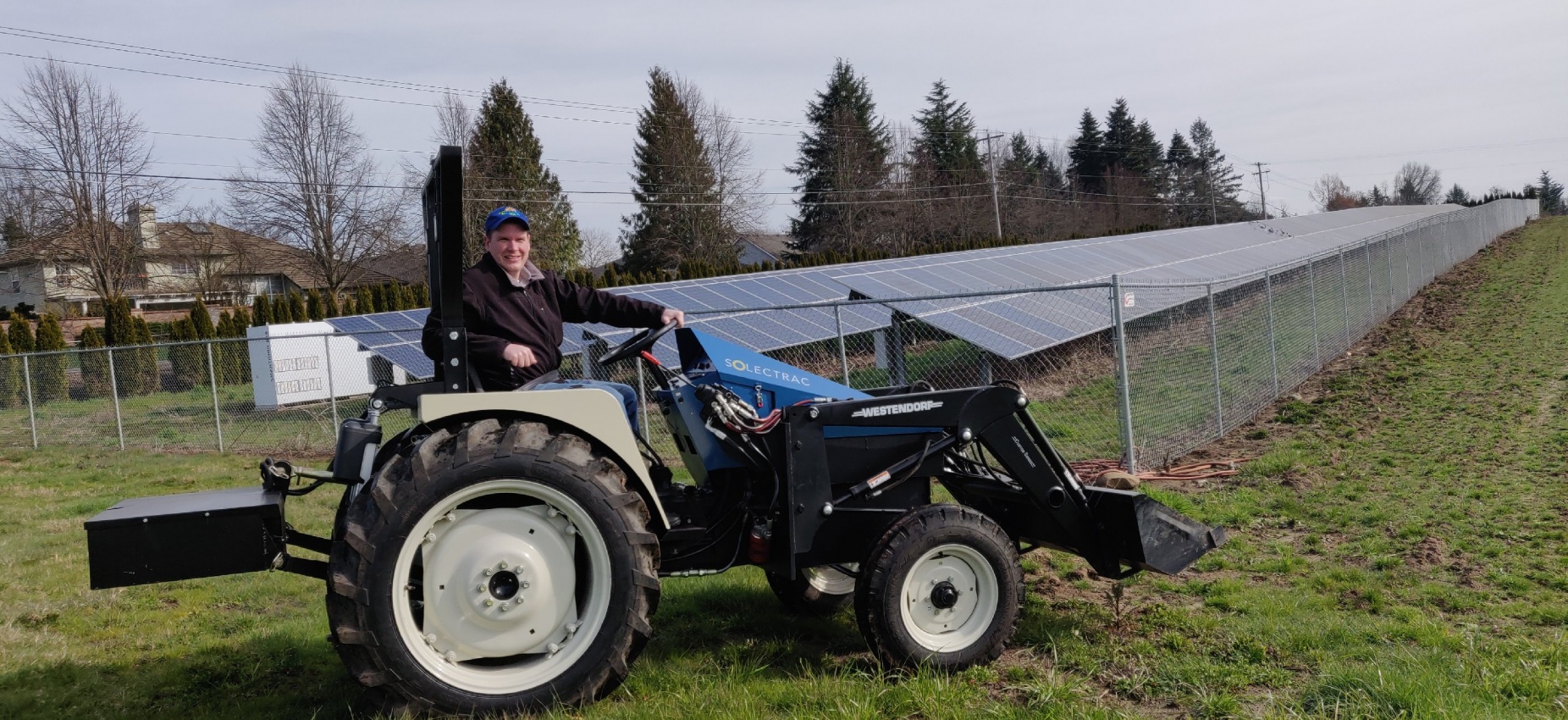 Sowing the Seeds of the Future
What are electric tractors?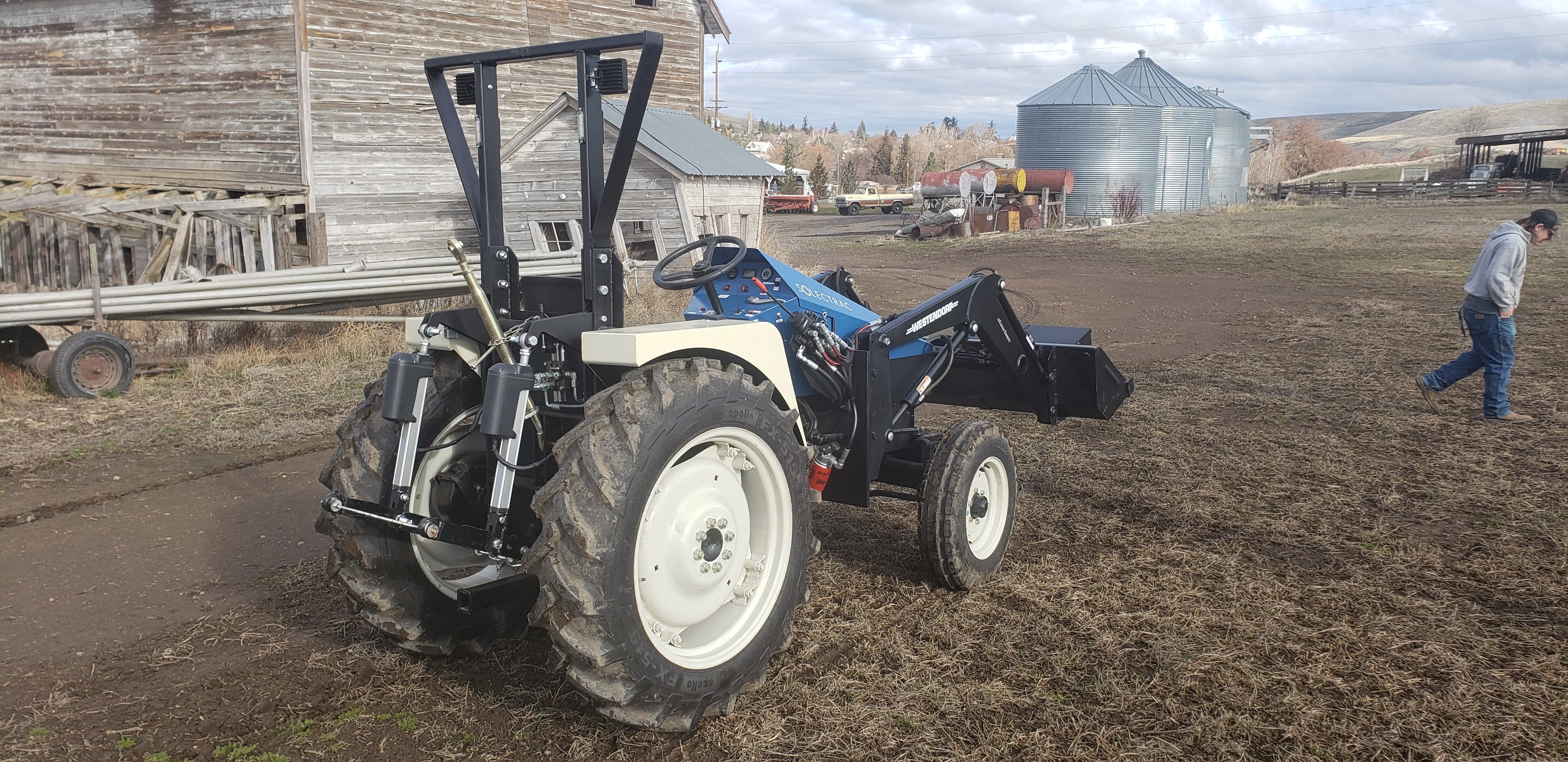 Much like traditional tractors, electric tractors provide the power needed to perform tasks in both the agricultural field and other sectors. They are powered by electricity and perform tasks such as cultivating, hauling heavy machinery, and several other tasks requiring their immense strength.
How are they different from traditional tractors?
Electric tractors are powered by electricity rather than diesel. They don't release carbon emissions which contribute to pollution and climate change. They are capable of performing at least as well as other tractors with the same horsepower.
Where are electric tractors a good fit?
Today's electric tractors have shown promise on a variety of farms. Vineyards and locations that currently use smaller tractors are a great fit for electric tractors. In the next few years, e-tractors with stronger (higher HP) motors and bigger batteries will be available for locations that need more power and even longer run times.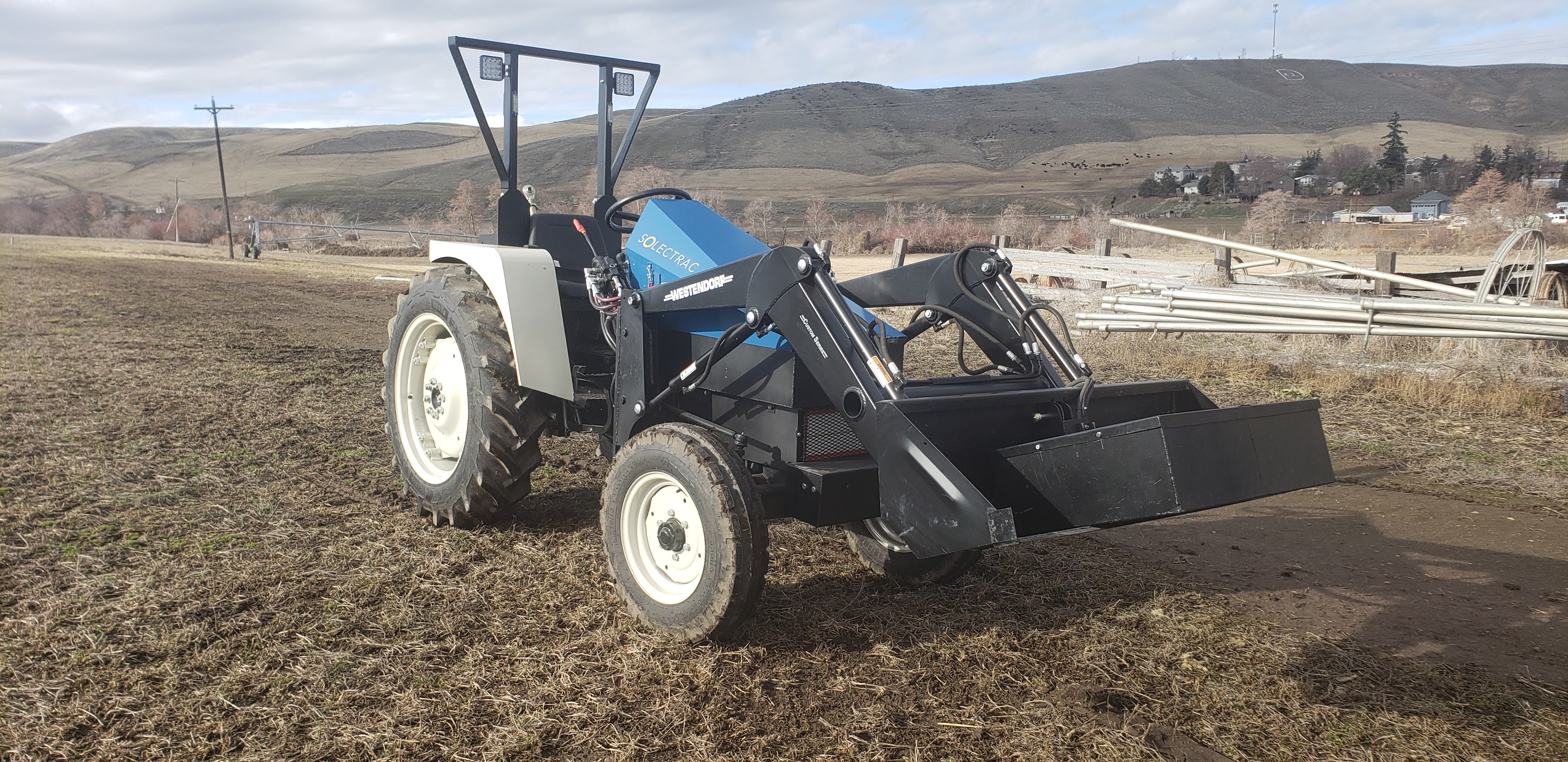 Forth's electric tractors
Forth currently owns two e-tractors that are being rotated in several farms around Oregon for farmers to test out. The current tractors are the 40HP Solectrac e-Utility and the 30HP Farmtrac Compact Electric Tractor (CET).
How does it charge? How long does that take?
The tractors plug into a 220-240 volt outlet which is frequently already built into barns as welding plugs. Tractors are typically stored in the same location every day which is convenient for charging them after a workday. The charge time is generally around 4 hours based on current technology.
How long do they last in the field?
Depending on the tractor, the size of the battery, and the load it's pulling, they can last up to 12 hours in the field. Different models have the option of swapping the battery.
More Info!
Save money on maintenance and fuel
Less sound (improves communication while working)
No exhaust: no more breathing in toxic diesel fumes or worrying about the long-term effects of inhaling these toxic fumes
No carbon emissions/ more sustainable
Forth, Sustainable Northwest, Wy'East RC&D, and Bonneville Environmental Foundation have launched Oregon's first electric tractor demonstration to evaluate and demonstrate the potential of this new technology. The project will serve as an important test case to explore best use cases and areas to develop while increasing knowledge, access, and adoption of electric farm equipment to help farmers save money and reduce on-farm emissions.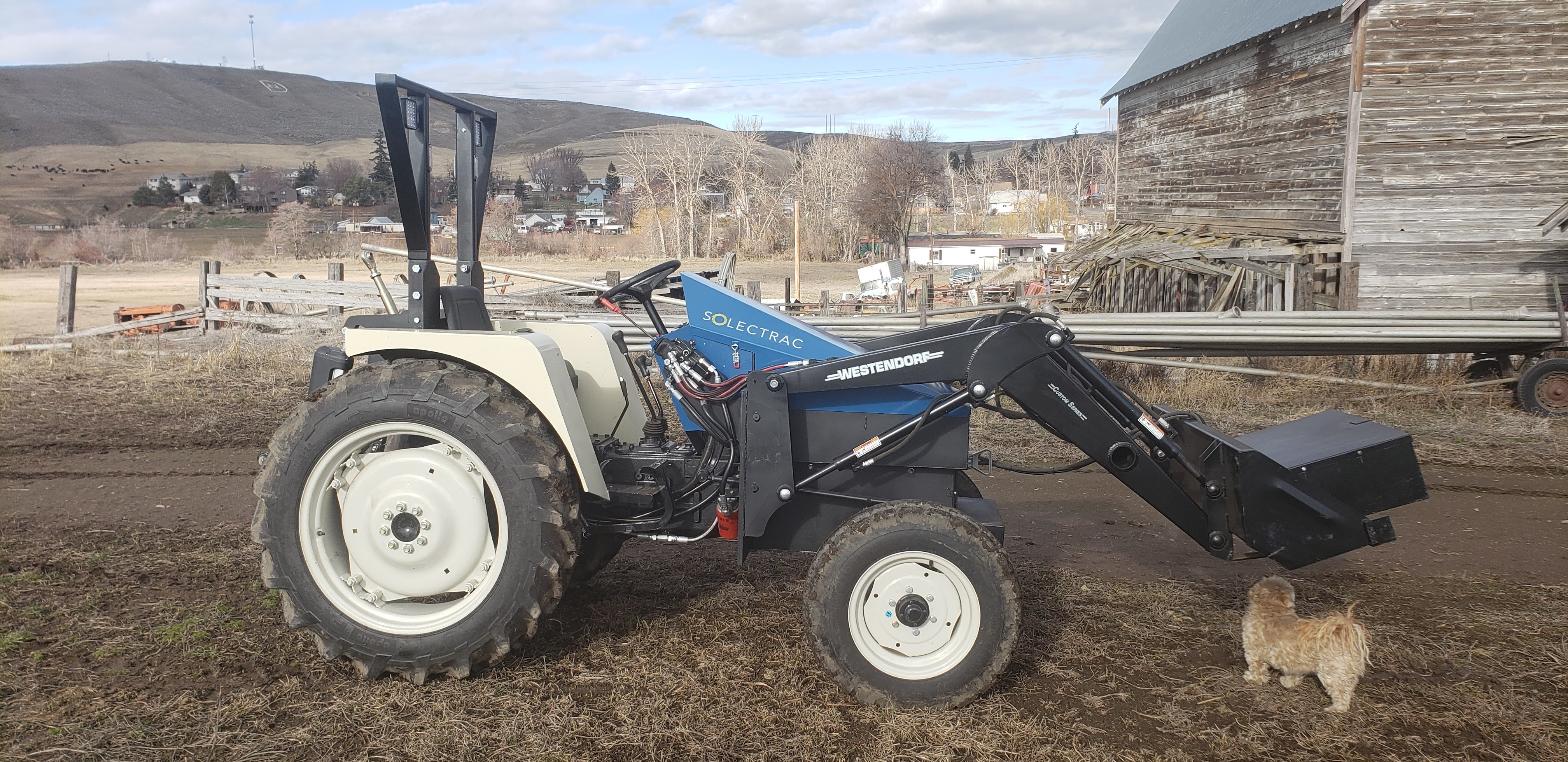 The state's first electric tractor arrived at Rusted Gate Farm outside Central Point, Oregon on March 4. Rusted Gate Farm is a non-profit farm that experiments with traditional, alternative, and innovative farm practices. Their mission is to identify a mix of income-producing activities that can increase average farm income and ensure long-term financial security for small farms in Oregon's Rogue Valley. Rusted Gate will use the electric tractor in their truffle and apple orchards, food gardens, and extensive ground maintenance.
"We are thrilled to be the first farm in Oregon to test-drive an electric tractor. Our farm staff will conduct side-by-side comparisons to the gas and diesel-fueled equipment already in use. We'll be able to track job time and fuel costs differences and also provide feedback on routine maintenance, ergonomics, and ease of use. " – Jo Ann Shannon, Executive Director of Rusted Gate Farm.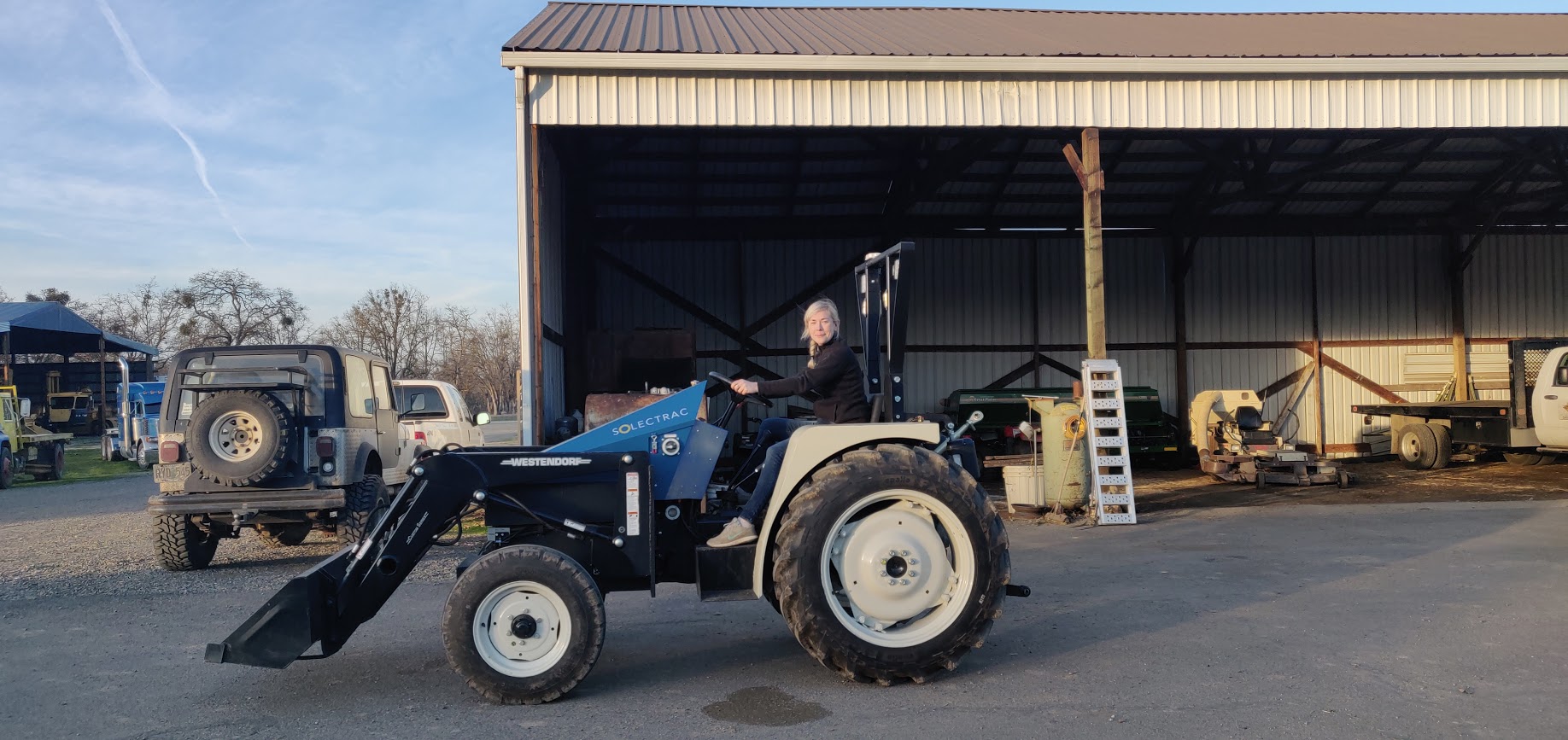 The project team has secured funding for a total of three electric tractors to be shipped to Oregon for initial testing and configuration in 2021. Tractors, installed with remote sensors that will collect usage data and measure on-farm savings potential, will start making their way around Oregon. We're interested in learning where the tractor performs best and about opportunities for further agricultural equipment electrification.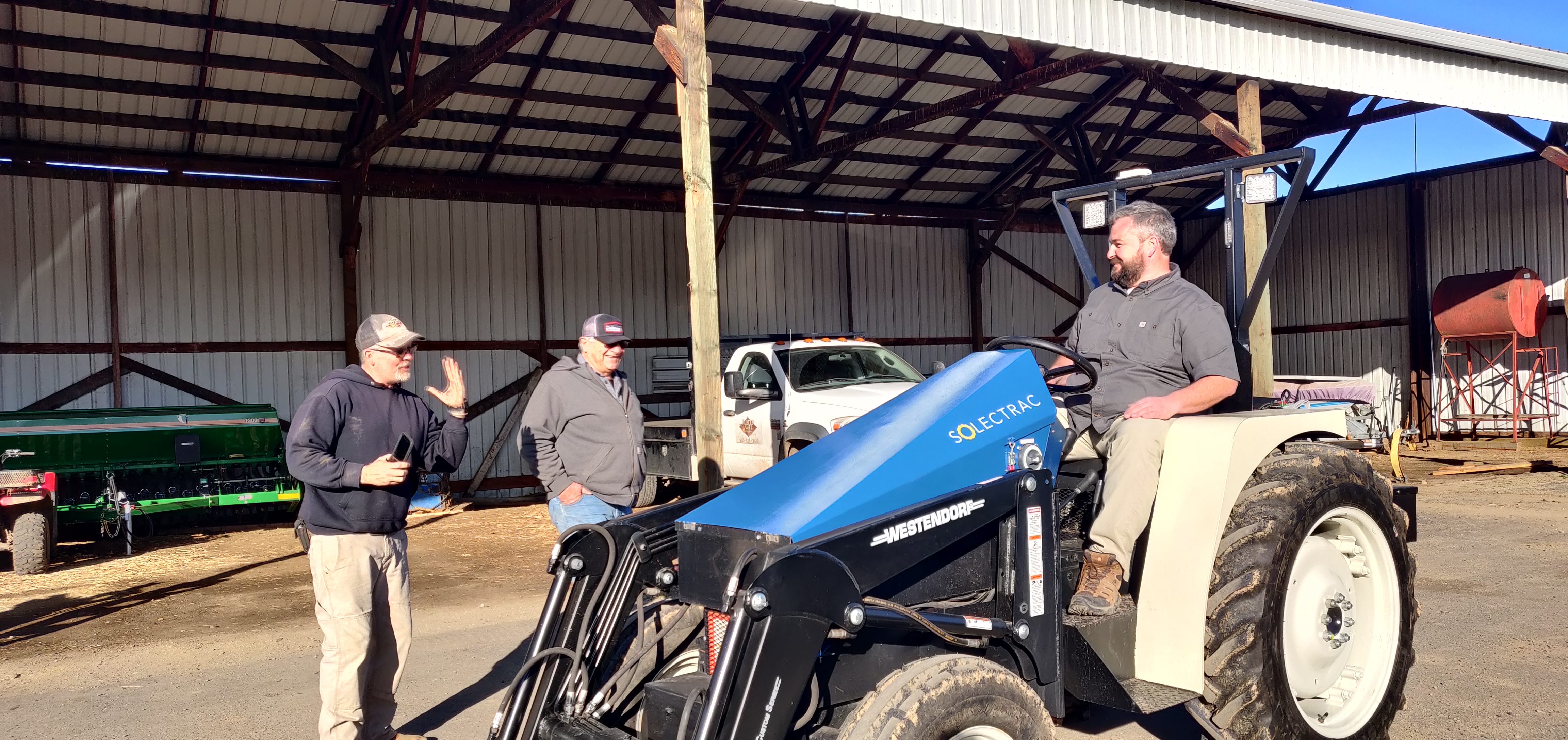 The team looks to evaluate and scale a variety of electric agricultural technologies as part of a broader electrification effort that supports Oregon's natural resource sectors and communities outside of urban areas. This includes expanding electric charging infrastructure at businesses, farm stands, and publicly available charging stations across Oregon.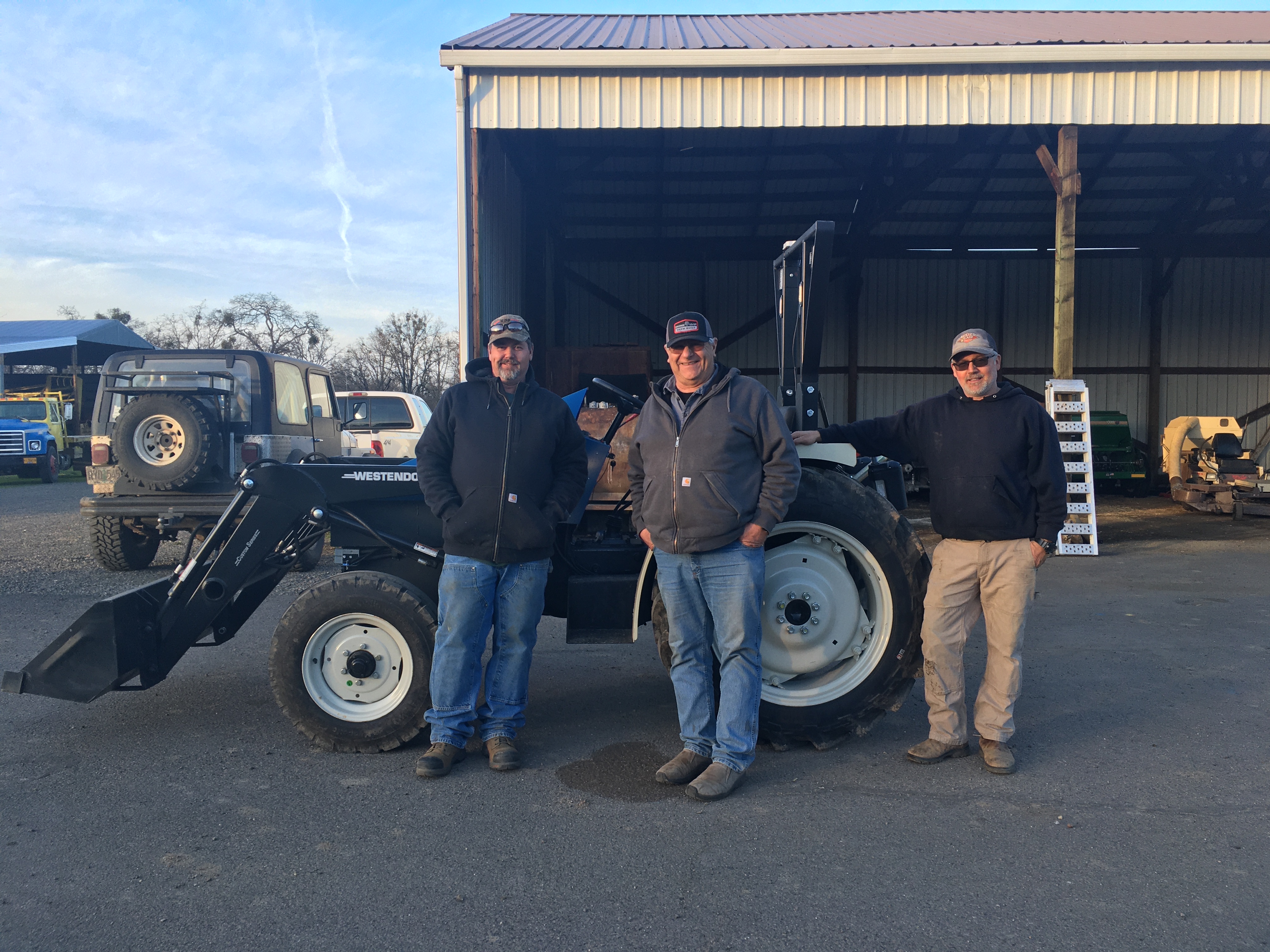 Connecting people to the technology is a critical component of this project, and these tractors will be available for demonstration field tours, county fairs, and other public events starting Summer 2021. The team will work directly with individual agricultural producers, school districts, county fairgrounds, and demonstration farms.
Contact BarrettB@forthmobility.org for the latest up-to-date info on electric tractors, or if you'd like to volunteer, fund, or have an e-tractor on your farm.
Learn More!
Electric Tractors
/our-work/Electric-Tractors
Electric Tractors Sowing the Seeds of the Future Sowing the Seeds of the Future Forth on Facebook …