Our Members
Advancing Mobility Together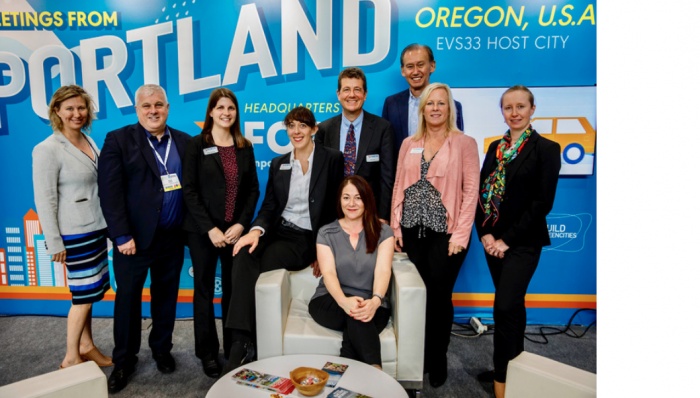 We're uniting makers, doers and leaders.
Our members are the companies and organizations whose trailblazing ideas, innovative technologies and thoughtful advocacy are transforming how we get around.
Forth's members design and manufacture electric vehicles, charging stations, components and software. They invent, manage and invest in clean, convenient ways to get around. And they advance important changes in the transportation ecosystem through policies and programs that enable electric, smart and shared transportation in around the U.S. and beyond.
We're here to help you navigate the new mobility ecosystem and benefit from opportunities big and small. Forth is supporting our members to reach new markets and advance new ideas and technologies. We're building strong partnerships and catalyzing strong growth. And we're just getting started.
Forth Membership Levels:
Friend
Discounted attendance at monthly networking events
Discounts to the annual Roadmap Conference
Discounts on select partner events
Invitations to industry events, workshops and webinars
Access to the latest news, industry insights, case studies and EV and charging collateral
Supporter
All Friend Benefits +
Sponsorship opportunities and company visibility at events
Your organization's name listed on the Forth website
Mention of your organization's events and news in Forth newsletters and social media
Opportunity to create co-branded resources with your organization's logo on Forth collateral materials ex. EV 101, Charging 101
Partner
All Supporter Benefits +
Your organization's name listed on the Forth website (with link)
Participation in Forth workgroups
Forth webinar speaking opportunities
Leadership opportunities in demonstration projects
Premium Partner
All Partner Benefits +
One-on-one consultation with Forth experts on advocacy, industry development, demonstration projects, consumer engagement, etc.
One complimentary Roadmap conference ticket
Logo on Forth website
Champion Partner
All Premium Partner Benefits +
Two complimentary Roadmap conference tickets
Forth leadership availability to speak at webinars, conferences, member events/panels (travel not included)
Invitation to exclusive meetings and networking dinners with prominent policy and industry leaders
Logo (with link) on Forth website
To join, click the link below or contact us directly.
Join Forth today!
Our Members
/about/our-members
Our Members Advancing Mobility Together Take an Electric Test Drive Forth on Facebook …