The Forth Mobile Showcase
Bringing EV Awareness and Education to Communities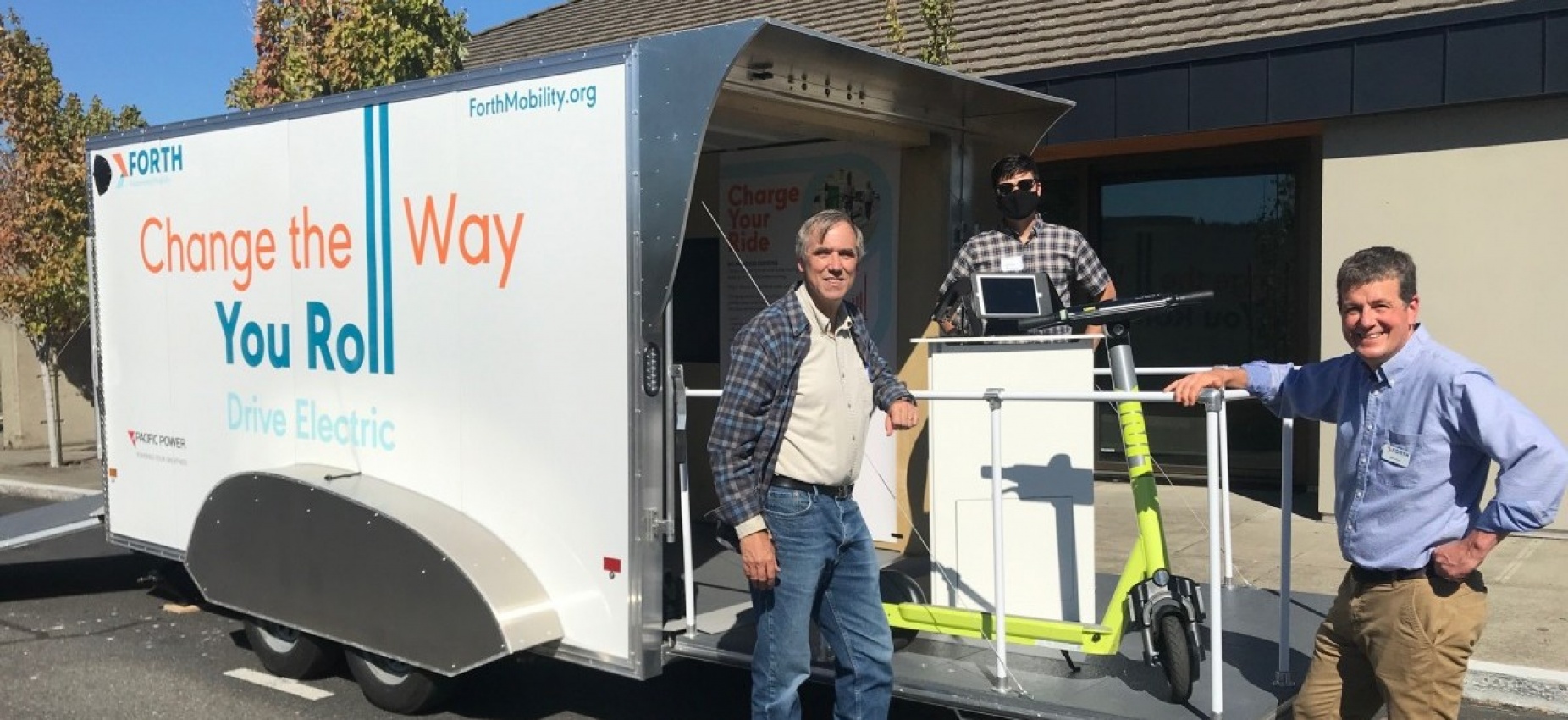 Bringing EV Awareness and Education to Communities
Forth introduced the nation's first brand-neutral, all-electric vehicle showcase in 2017. Now, we're taking the showcase on the road! The Forth Mobile Showcase brings electric transportation technology to rural and traditionally underserved communities. The Showcase features an interactive interior that serves as an education space with information on EVs, charging, availability, trip-planning, micromobility and more.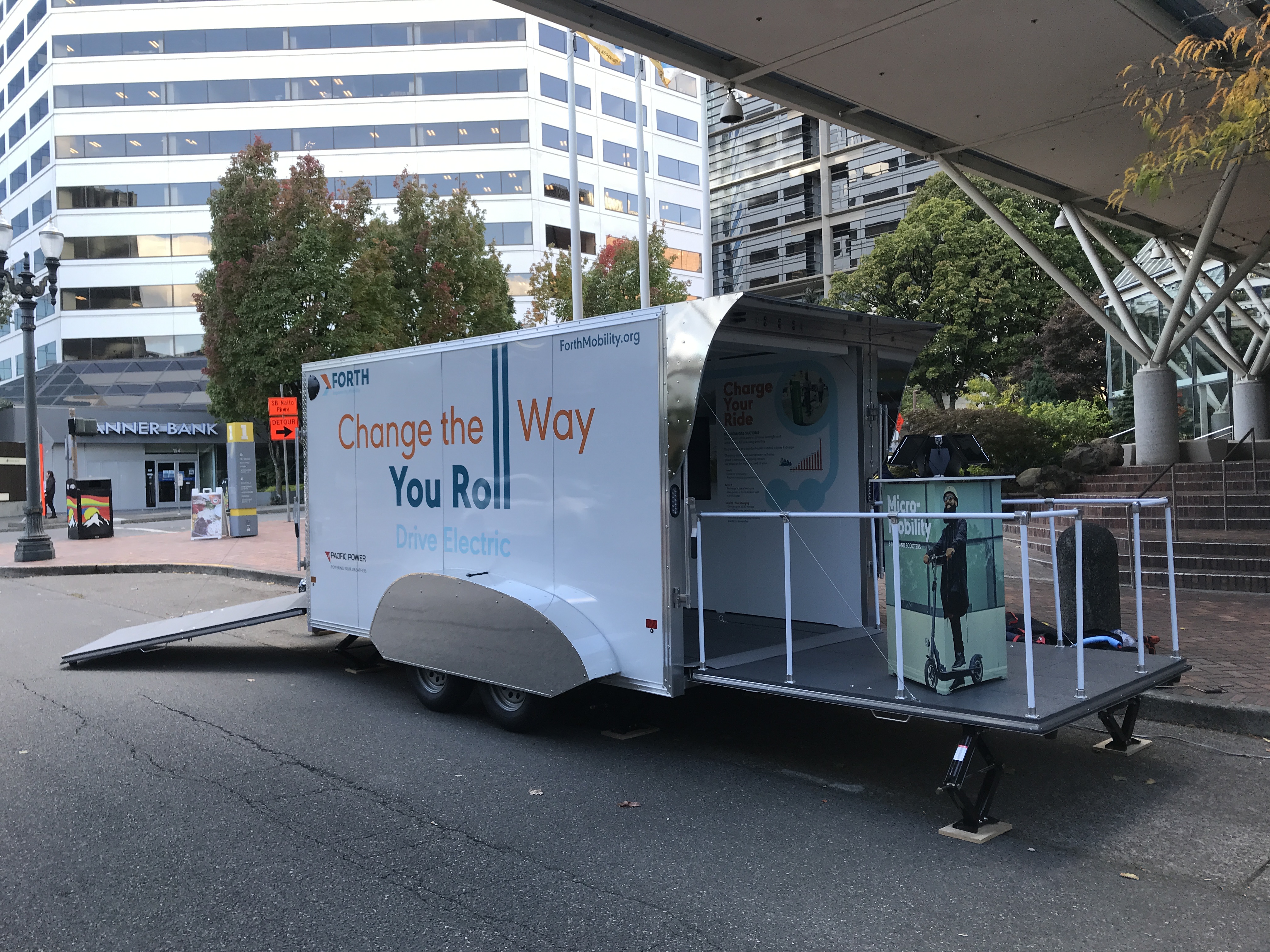 A stark divide in awareness and understanding exists between urban and rural communities on electric transportation options. The mobile showcase is one manner of addressing that by bringing the information and technology, along with a knowledgable staff, to communities who might not otherwise have easy access to EV information.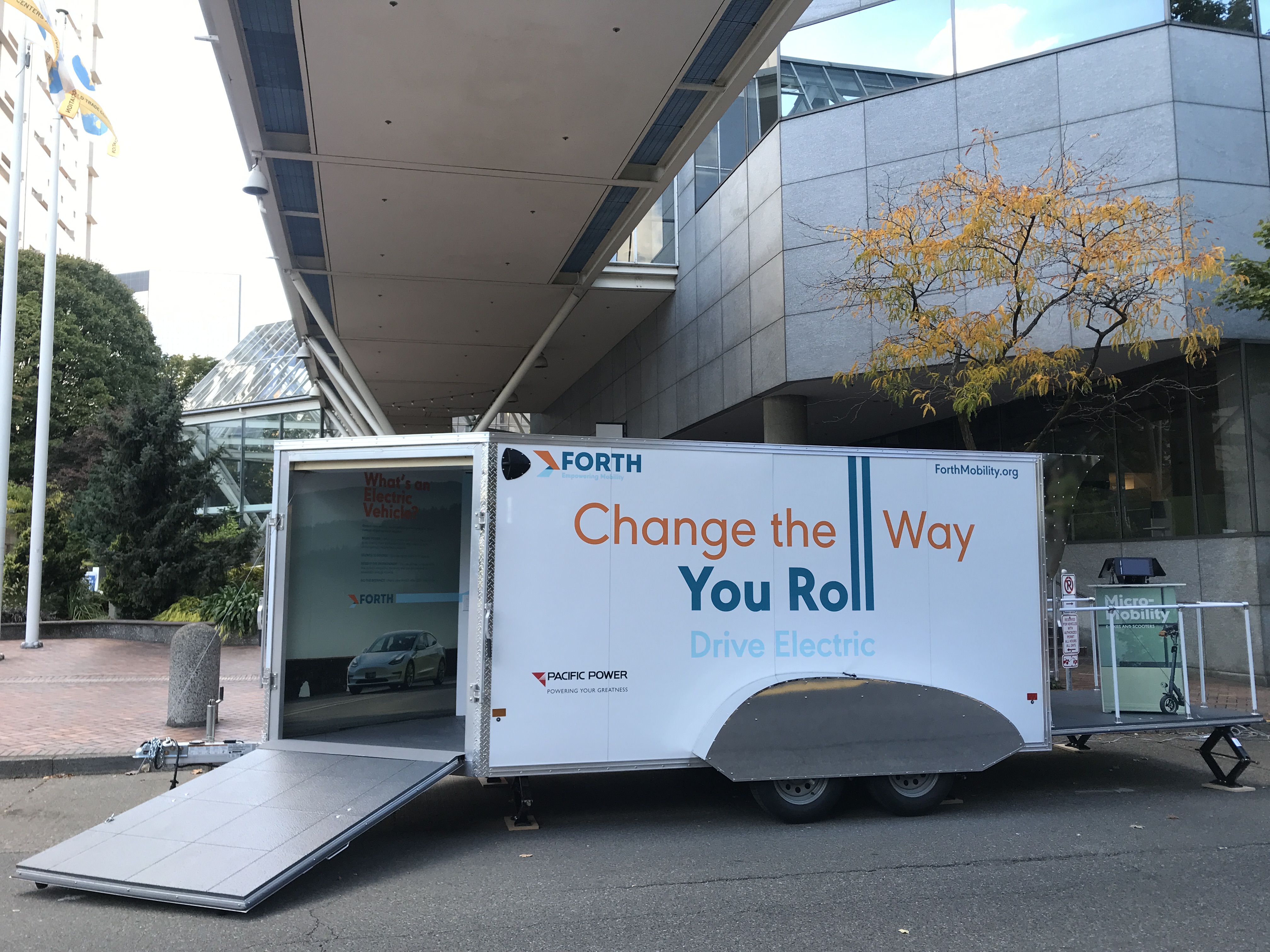 We debuted the mobile showcase at a ride and drive event in Wallowa, Oregon. The showcase was featured in the Making Energy Work for Rural Oregon Communities Symposium.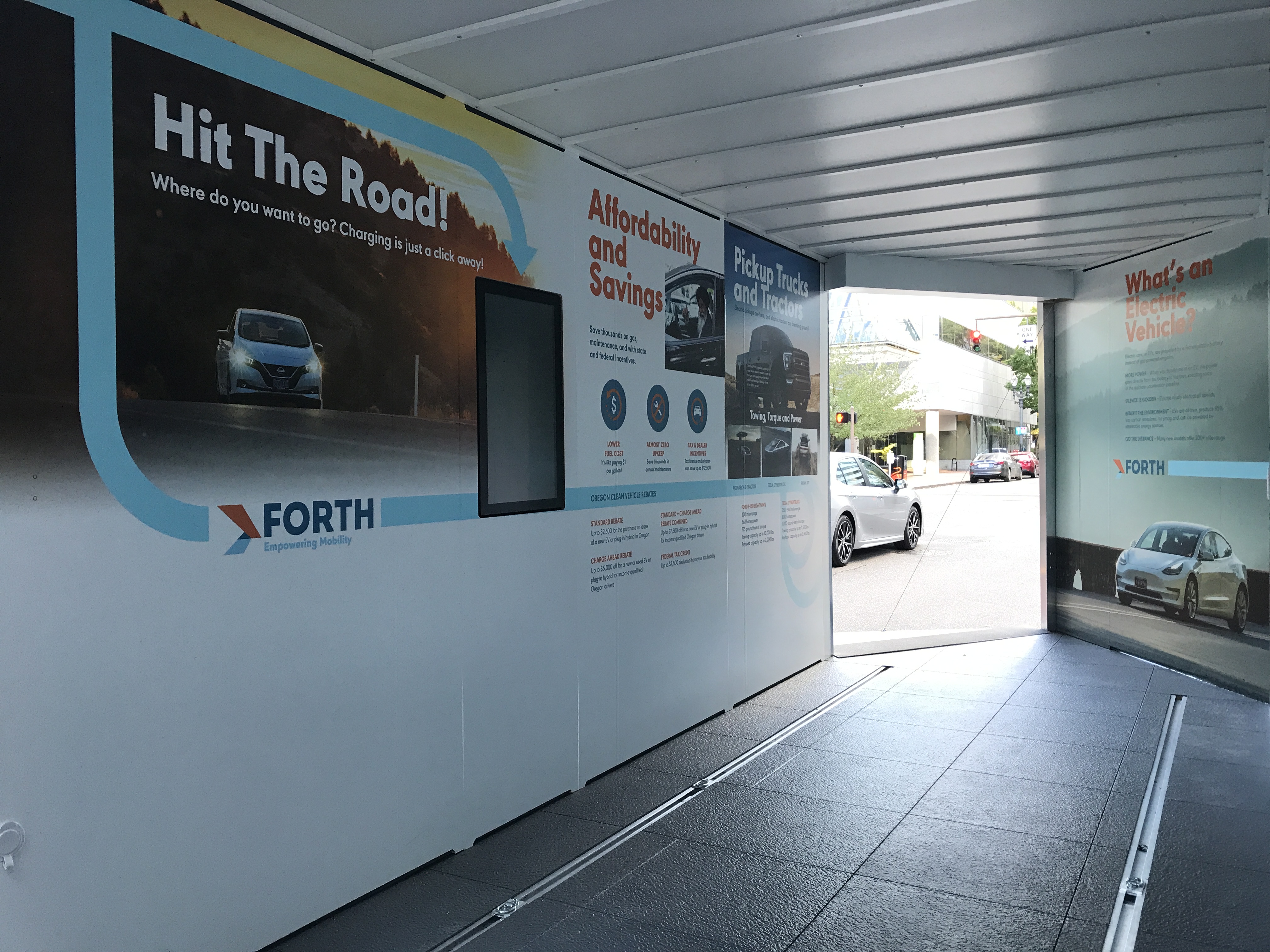 "It was SO helpful to finally be able to see, touch and drive a selection of EVs. I am definitely in the market for one, but because of my remote location and COVID travel hesitancy couldn't get beyond internet info. This time next year I'll be driving electric thanks to your help."
–Susan Badger-Jones, La Grande, OR.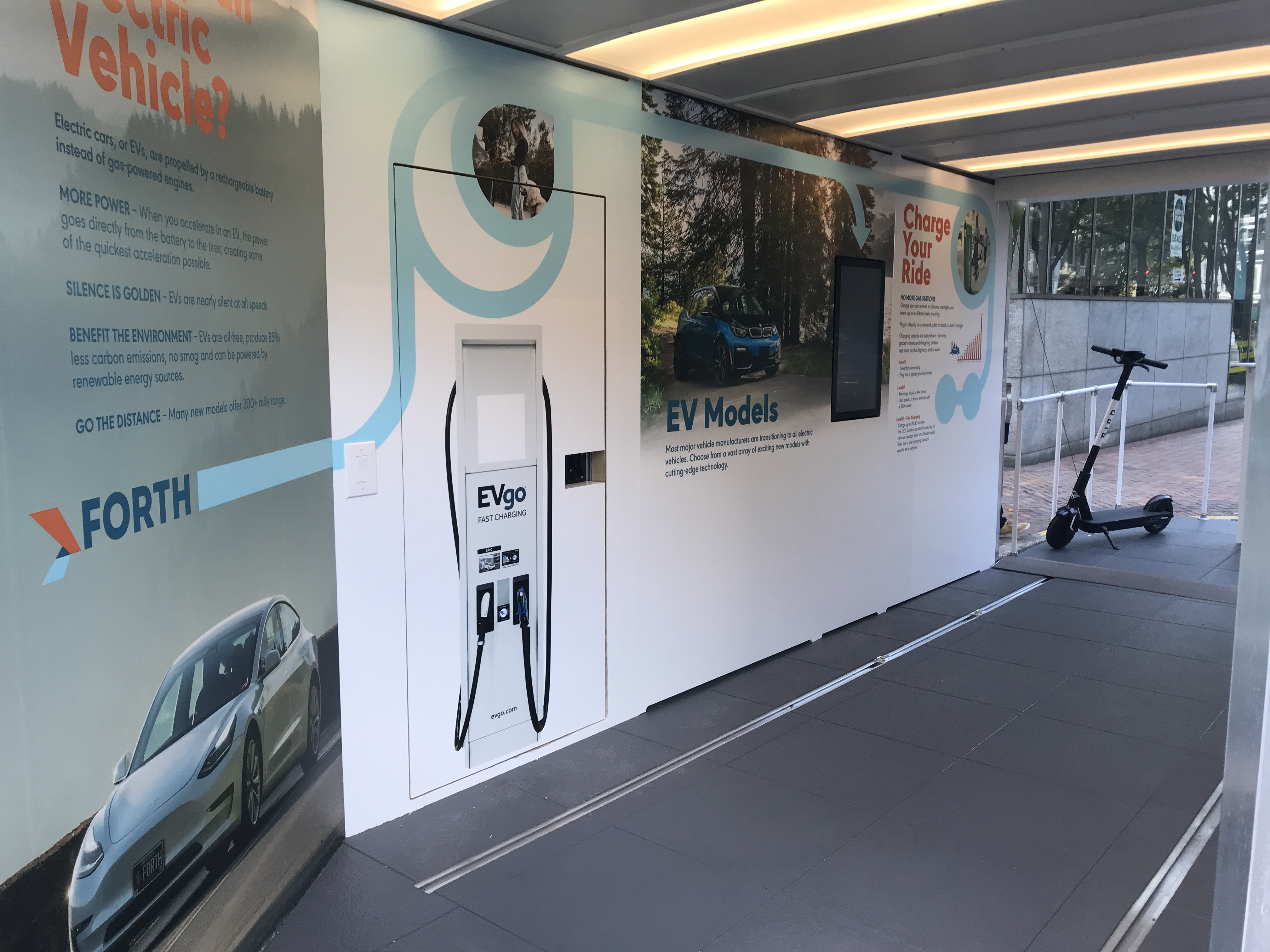 Make sure to stay tuned in to Forth's event page to see where it will be stopping next. The Mobile Showcase is a PacifiCorp-funded project. For more information, contact Forth Program Manager, Steven Alaman.
Mobile Showcase
/mobile-showcase
The Forth Mobile Showcase Bringing EV Awareness and Education to Communities Bringing EV Awareness and Education to Communities Forth on Facebook …