How Formula E is Moving the Needle in Electric Transportation
Jan 21st 10AM to 11AM PST
Virtual
Join Forth, CleanTechnica and ABB for a webinar on the world of Formula E racing.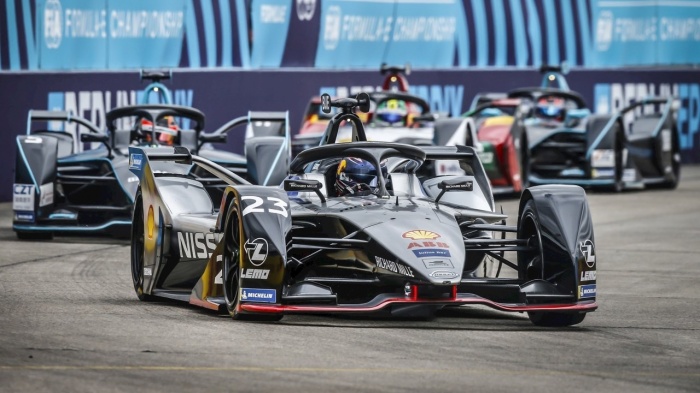 Join us for a webinar on electric racing and motorsports with a focus on the popular and influential world of Formula E. Our distinguished panelists are on the cutting edge of the racing world and will explore where Formula E has come from and where it is going. They'll discuss the latest innovations in electric car racing and give broader context as to why E-racing will help drive the entire ecosystem of electric mobility forward. For a brief primer on Formula E, check out this video.
Panelists
Stephanie Medeiros, E-Mobility Account Manager - Global Accounts at ABB
Stephanie Medeiros is an e-mobility professional with over 14 years of engineering, innovation and leadership experience in North America and around the world. Stephanie is passionate about promoting electrification of transportation and sustainable mobility. She is an active advocate for women in STEM and frequently speaks at engineering and women in leadership events. Stephanie has been involved in the technology integration and collaboration opportunities with the ABB Formula E ecosystem, where the ABB Formula E is a natural fit between two pioneers at the forefront of the latest electrification and digital technologies.
Eric Ernst, Technology Director at Formula E
Eric joined Formula E in March of 2018 as Head of Technology in mid-term of season four. Eric is responsible for all technology used within the championship which requires his vision and involvement across almost every department within Formula E. As part of the Formula E strategic management team he oversees the development of the Championships technology function in delivering the strategy used in current and future races from digital platforms, event delivery, media distribution and production including systems used for race management and eSports.
Register