Women in EVs
Feb 17th 6PM to 7PM PST
Virtual
Women making moves in TE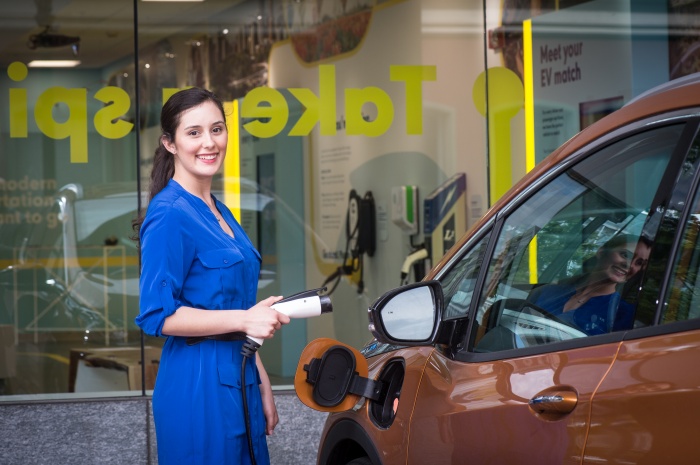 In the U.S., women are the key to unlocking the potential of the EV industry, but have been largely overlooked – not just as consumers, but as valued contributors to this growing field. In the U.S.,women influence over 80% of vehicle purchasing decisions, but purchase less than 30% of the EVs and comprise less than 25% of the automotive workforce. Join Forth as we profile women leading the charge to change these dynamics and hear their personal and professional stories as vital parts of clean energy transportation.
Moderator
Amy is the Vice President of Sales at OpConnect. Amy works with private and public organizations to maximize public, private, fleet and workplace electric vehicle charging options. Previously, Amy worked with ECOtality and Sustainable Industries. She currently serves as board chair for Forth and participates on other sustainability and community-related boards. Amy holds an MBA from PresidioGraduate School (formerly Bainbridge Graduate Institute).
Panelists
Erika Myers - Global Senior Manager, Electric Vehicles, World Resources Institute
As an EV subject matter expert in the Ross Center for Sustainable Cities, Erika leads the eMobility team's research efforts and works with cities across the globe to identify the best methods to electrify transportation, including infrastructure deployment opportunities and vehicle-grid integration methods for public transit and other municipal fleets. Erika also started and writes for the blog EVLove
Dr. Shelley Francis, EV Noire
Dr. Francis, a former Medical School Faculty member, is a public health executive, entrepreneur and transportation disruptor. Dr. Francis is the Co-Founder and Managing Partner of EVNoire. EVNoire's work focuses on two pillars: E-Mobility Best Practices and Equity Best Practices. The EVNoire Team specializes in providing business solutions to enhance electrification strategies for Utilities, Non-Profits, Municipalities, Government Agencies, Public Health Organizations, and Regional and National organizations to expand this market share. EVNoire also engages communities on workforce development opportunities in the alternative fuel/electric vehicle economy.
Sabrina Cerquera, Forth
Sabrina supports the pilot programs team and promotes transportation electrification efforts in cities nationwide. She has previous experience in the nonprofit space and federal agency on water policy and programming with an equity focus. Sabrina grew up in Miami, FL
Register