GoForth CarShare
Freedom to move with clean transportation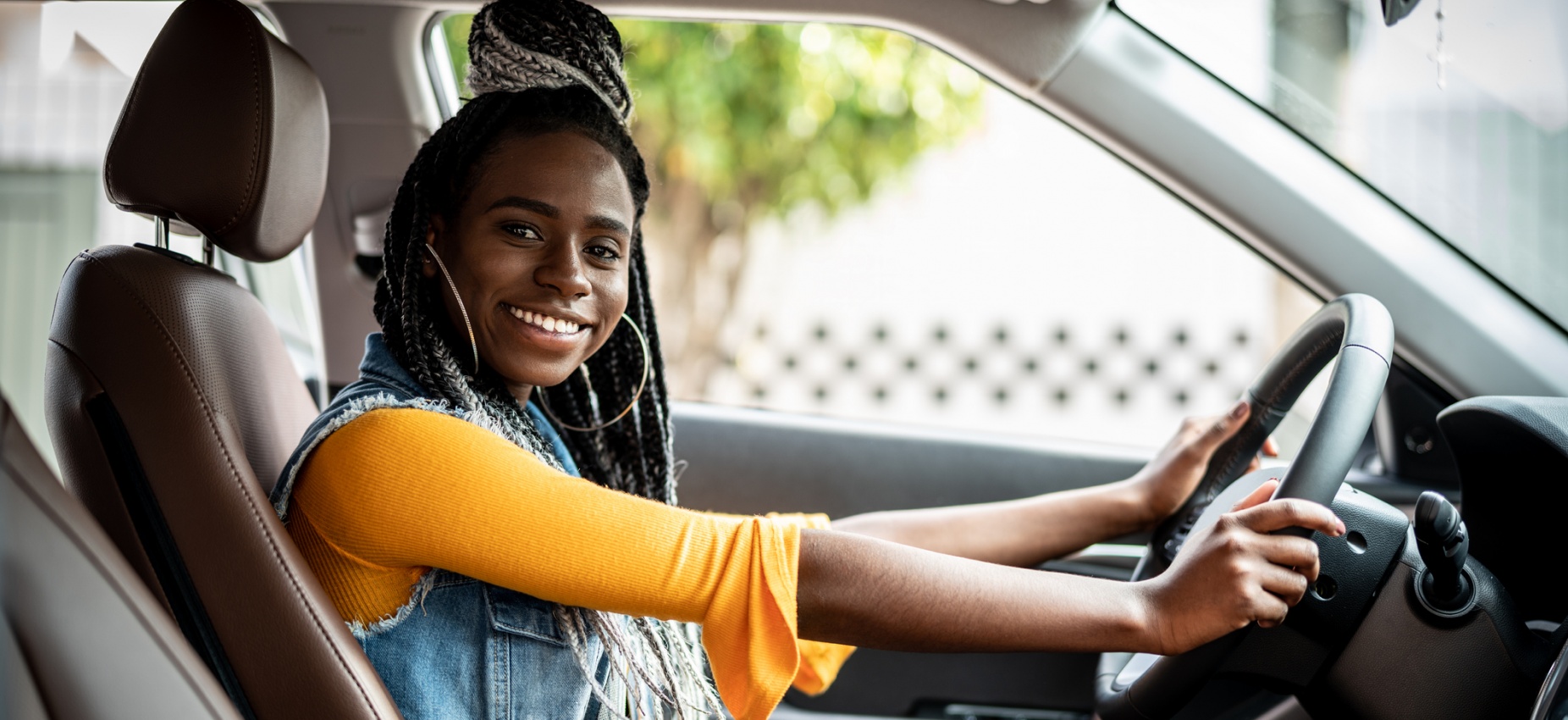 Freedom to move with clean transportation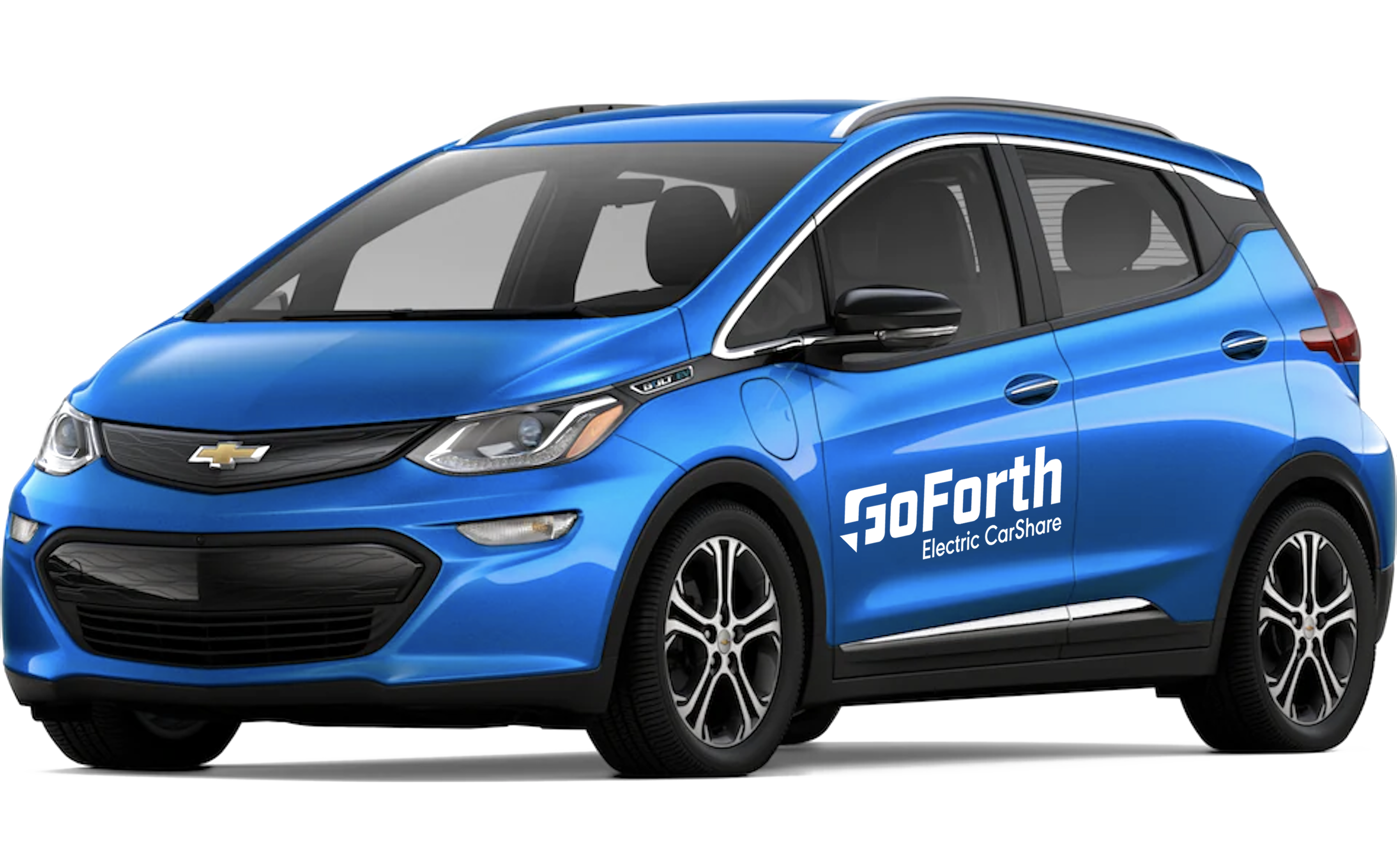 GoForth provides affordable EV carsharing in Oregon and Washington State for test drives and general use. Carsharing allows access to a network of vehicles for short-term rental. View where cars are located and make reservations in a few simple steps using the app.

The first four-hour ride with GoForth is free. Recurring rentals are $4 per hour.
Download the Miocar Networks App from the App Store or Google Play. You can also create an account or make bookings in a web browser.
Register Your Account: You'll need to enter your driver's license and credit/debit card. (It may take 3-5 business days to process.)
Onboarding Call: Talk with a GoForth staff member (15-minutes or less). Call 503-850-0007
Reserve the vehicle through the Miocar Networks app for a time you'd like to use it.
Unlock the vehicle with the Miocar Networks app and drive.*
Return the vehicle to the parking spot after your trip and plug it in.*
*View the in-car instructions sheet for more details.
Drivers must verify their license information prior to reserving a car.
Need Help? Call 503-850-0007 or email carshare@forthmobility.org
More Info!
Current locations:
Ashland, OR: Southern Oregon University – 390 Wightman St., Ashland, OR 97520

Bend, OR: Legacy Landing – 2065 NE Tucson Way, Bend, OR 97701

Clatskanie, OR: Clatskanie PUD – 495 E Columbia River Hwy, Clatskanie, OR 97016

The Dalles, OR: Wasco County Veterans Office – 201 Federal St., The Dalles, OR 97058

Eugene, OR: Iris Place – 1531 River Road, Eugene, OR 97404
Santa Clara Transit Station – 43 Green Lane, Eugene, OR 97404
Broadway North Garage – 863 Charnelton St, Eugene, Oregon 97401

La Pine, OR: Hawk's View – 51750 Little Deschutes Lane, La Pine, OR 97739

Philomath, OR: Consumers Power, Inc – 6990 W Hills Rd, Philomath, OR 97370

Veneta, OR: West Coast Electric Highway – 88184 Territorial Road, Veneta, OR 97487

Bingen, WA: 400 W Steuben Street, Bingen, WA 98605

Longview, WA: Cowlitz PUD – 961 12th Ave., Longview, WA 98632

White Salmon, WA: 119 NE Church Avenue, White Salmon, WA 98672
Future Locations:
Medford, OR

Jackson, WY and more!
Free, no-contact, no-pressure, self-service EV test drives to experience the joys of driving electric, every driver's first test drive is free.
Carsharing for communities. Several vehicles will be located at affordable housing developments. After the initial free test drive, subsequent reservations can be made on the platform for a low hourly fee, providing affordable, personal, on-demand transportation to local residents.
GoForth is available to anyone over 21 years of age with a valid driver's license, relatively clean driving record, and a valid credit, debit or bank card. Members have access to a network of cars in communities throughout Oregon and Washington State.
Supporters
American Public Power Association, Ashland Electric, Bonneville Environmental Foundation, Central Electric Coop, Clatskanie PUD, Consumers Power, Inc., Eugene Water & Electric Board, Emerald PUD, Midstate Electric Coop, Northern Wasco County PUD, and Washington State Department of Transportation.
For a detailed guide on how to use GoForth CarShare, please view our Member Guidebook.
GoForth Electric CarShare is a collaborative partnership between Forth, Mobility Development, and community-owned utilities across Oregon and Washington State. GoForth is a proud member of Miocar Networks.
GoForth
/goforth
GoForth CarShare Freedom to move with clean transportation Freedom to move with clean transportation Forth on Facebook …