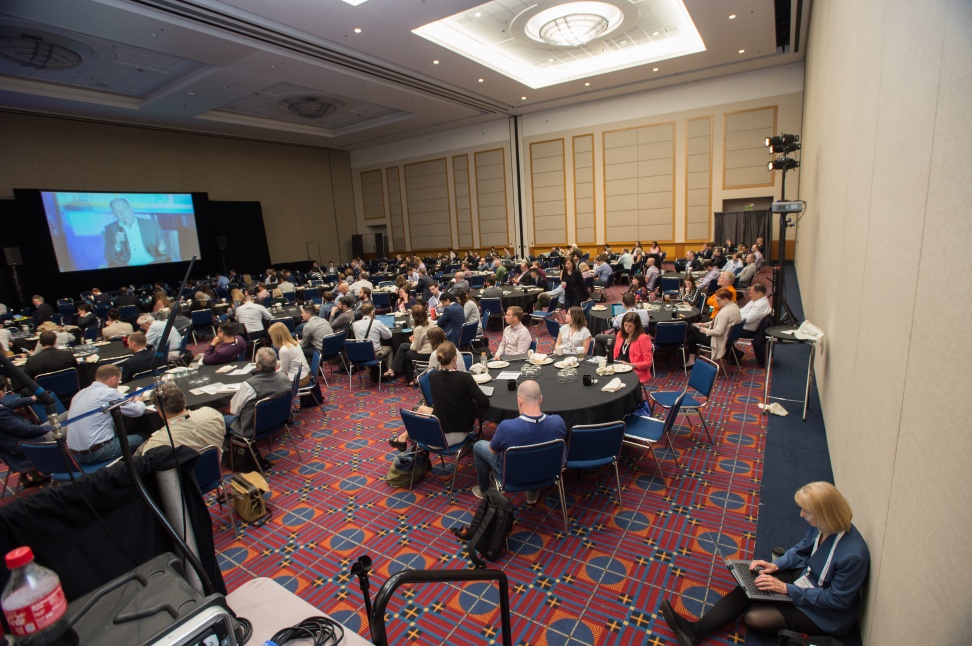 Forth Roadmap Conference Recap
August 9, 2019
By: John Voelcker
With over 1,000 attendees, the twelfth annual edition of the Roadmap conference did what it does best–bring together the people in the transportation electrification industry who make the policy, the companies that design products, and the buyers who use them.
With the packed schedule of presentations, workshops, and breakout sessions in four tracks—cars, charging, community, and cutting edge—the hallways bustled and the exhibitions area seethed during breaks. Even in the spacious confines of the Oregon Convention Center in Portland, seating ran out for the most popular sessions.
It's the corridor conversations that have brought Roadmap to the forefront of conferences on electric vehicles and charging. That dates back to its founding days as EV Roadmap in 2008. The recent addition of topics encompassing new transportation services, autonomous vehicles, and the heavy-duty electrification reflect the industry's evolution from simply building cars to offering "mobility" services as well.
The buzz: big trucks
While past years have focused on a spate of expected new electric cars, or the growing pervasiveness of fast charging, this year the buzz focused on a different topic–heavy-duty electric vehicles. In other words–big electric trucks.
The panel, "Carrying the Load: Electrifying Heavy-Duty Trucks," was well-attended, with audience questions covering diverse issues. Among them were the challenges of retrofitting substantial charging into existing vehicle depots, and the dearth of EVs in different specialty vehicles (e.g. snowplows).
Even at a sunny and pleasant open-air evening reception across from the Convention Center, large trucks with plugs in the side got as much attention as the handful of passenger vehicles on display—most of the latter already familiar to the crowd.
Heavy-duty EVs as the hot topic of the year underscored the continuing evolution of the market– batteries are getting cheaper and, in many cases, the payback for fleets of certain types of big electric vehicles is clearer and quicker than those for EVs sold at retail. Needless to say, fleets—especially municipal fleets—like payback IF they can get past all the operational issues. That's a work in progress, still, but earnest conversations among attendees on real-world experiences showed it's starting to happen at a rapid pace.
How fast is 'fast enough' for charging?
A popular session on a different topic brought together two opposing—and experienced—viewpoints on the future of fast charging for electric vehicles. Not every panelist can claim to have been the topic of an entire book chapter, but Takafumi Anegawa of Tokyo Electric Power (Tepco) was profiled by Levi Tilleman in his 2016 book, The Great Race. The title of the chapter on the man sometimes dubbed the father of CHAdeMO? "Crazy Anegawa."
A network of 50-kw charging stations may have been crazy back in 2000. Now 125-kw CCS stations for passenger vehicles are rolling out, and 350-kw is about to follow. That side of the spectrum was represented by Oleg Logvinov, a key member of the CharIN consortium that defined higher-power versions of the Combined Charging System now being installed in the U.S. by VW Group's Electrify America and other network operators. (Full disclosure: Your author moderated the session.)
For North Americans in attendance, it came down to a core question for electric-vehicle drivers: Does recharging on the road have to be time-competitive with refilling a gasoline tank? Anegawa suggested a half-hour or 45-minute break to recharge an EV with 150 miles or range was acceptable, given the challenges of installing megawatt-or-greater feeders for EV charging travel plazas. Logvinov disagreed, saying it was not only possible but necessary to recharge at higher power. The audience ate it up.
Retail front, ride-sharing, and more
A handful of statistics and other factoids highlighted the diversity of the sessions—and many of the remaining challenges in what is still an early transition to a new model of mobility.
The full gamut of topics covered at Roadmap add up to "disruption in slow motion," according to Ashley Horvat—now of Greenlots, but well-known to Oregonians as the state's former EV czar
Oil companies intend to be involved in that disruption. Greenlots, Horvat said, will be "Shell's e-mobility platform" now that it has acquired the electric-vehicle charging network
Ride-sharing drivers today make up a disproportionate share of public EV fast-charging use. Lyft, for one, now offers free charging to its drivers in some areas—and this is likely to grow. Separate networks limited to ride-sharing drivers may start to appear (GM is now testing the concept).
Today, Kurani said, 2 to 10 percent of new-car shoppers are actively considering a vehicle that plugs in, varying hugely by state. (California and the Pacific Northwest do well on this metric.)
Further barriers exist to EV adoption in disadvantaged communities, from little public charging infrastructure to a lack of focus on the role of used cars against sales of new vehicles. Today in the U.S., 17 million new vehicles were sold last year—along with 40 million used ones. Several speakers urged policymakers to extend incentives into that realm, and shared results of various trails to date—some with positive results, a few less so.
Over the two days of the conference, several speakers took the opportunity to appreciate the development of the conference from its start in 2008, and marvel at what had been accomplished. Then, the conversation turned back to the usual track–what's left to do, who has experience doing it, how that worked, and what needs to be done next to keep moving forward.
Next year, the Roadmap conference will enter its teenage years—and mark a new frontier. It will be held in conjunction with the 33rd International Electric Vehicles Symposium & Exposition (EVS 33), the global electric-vehicle conference. Its organizers have chosen Portland as a venue for the first time—putting the city and region on display as a pioneer in electric mobility. It will also double attendance or more. Roadmap 13 will be held June 14-17, 2020.
Back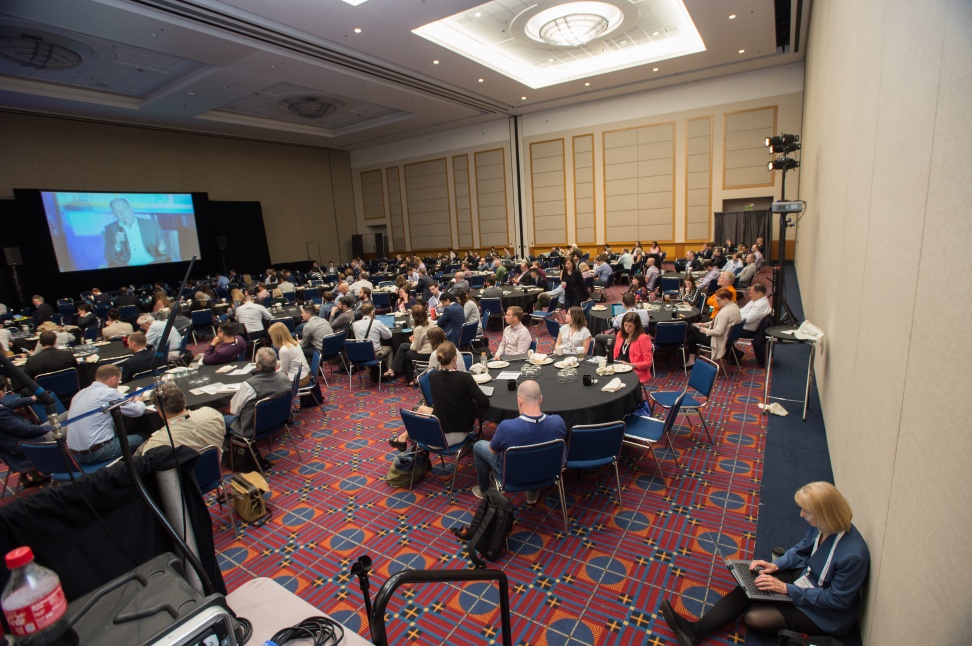 Forth Roadmap Conference Recap
/news/forth-roadmap-12
With over 1,000 attendees, the twelfth annual edition of the Roadmap conference did what it does best–bring together the people in the transportation electrification industry who make the policy,...