CRuSE
The Clean Rural Shared Electric Mobility (CRuSE) Project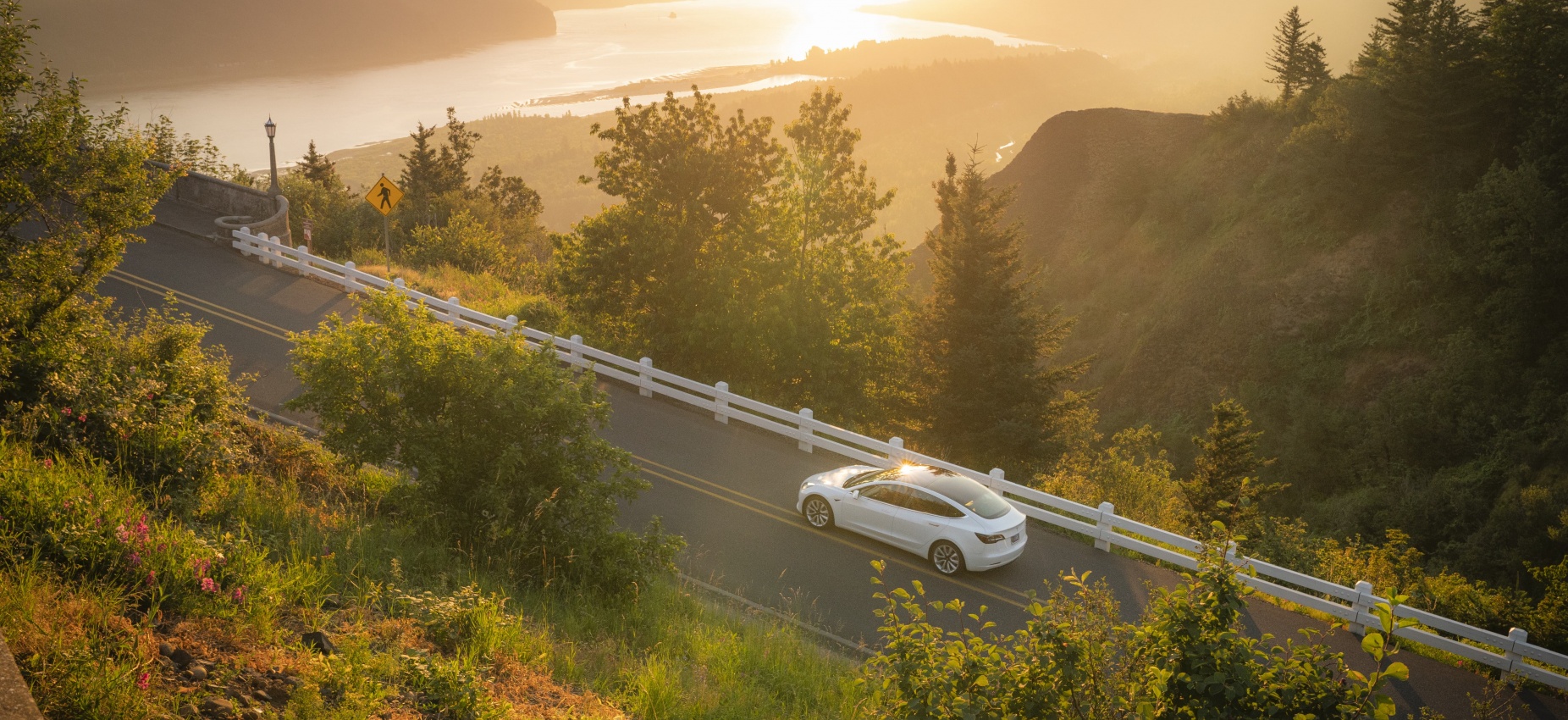 The Clean Rural Shared Electric Mobility (CRuSE) Project
Electric vehicles for community carsharing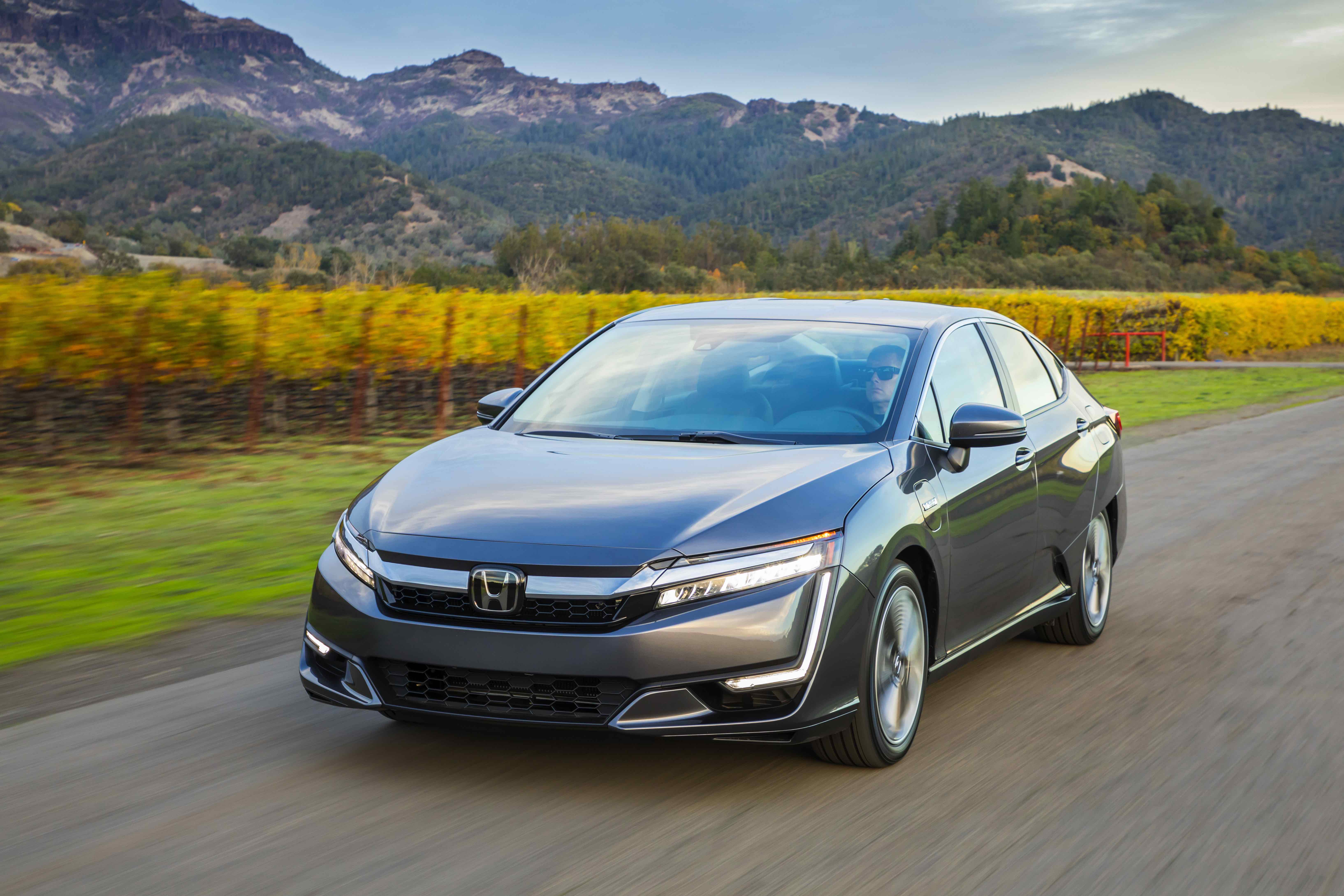 Forth launched The CRuSE Project, a program for community carsharing in Hood River, Oregon. Residents and visitors have access to five Honda Clarity Electric vehicles throughout Hood River at affordable housing sites, the city center, and tourist areas.
Two cars are on City of Hood River property and one is utilized by City employees for business-related travel. A third car is placed near the waterfront area of Hood River to provide easy access for tourists visiting the Columbia Gorge.
The public is invited to begin reserving the vehicles at the following locations: Columbia Parking Lot, Hood River Fire Station, and along the waterfront near the Gorge Paddling Center.

The final two cars will be placed at affordable housing sites in Hood River owned by Columbia Cascade Housing Corporation, which includes low-income and non-English speaking residents.
More Information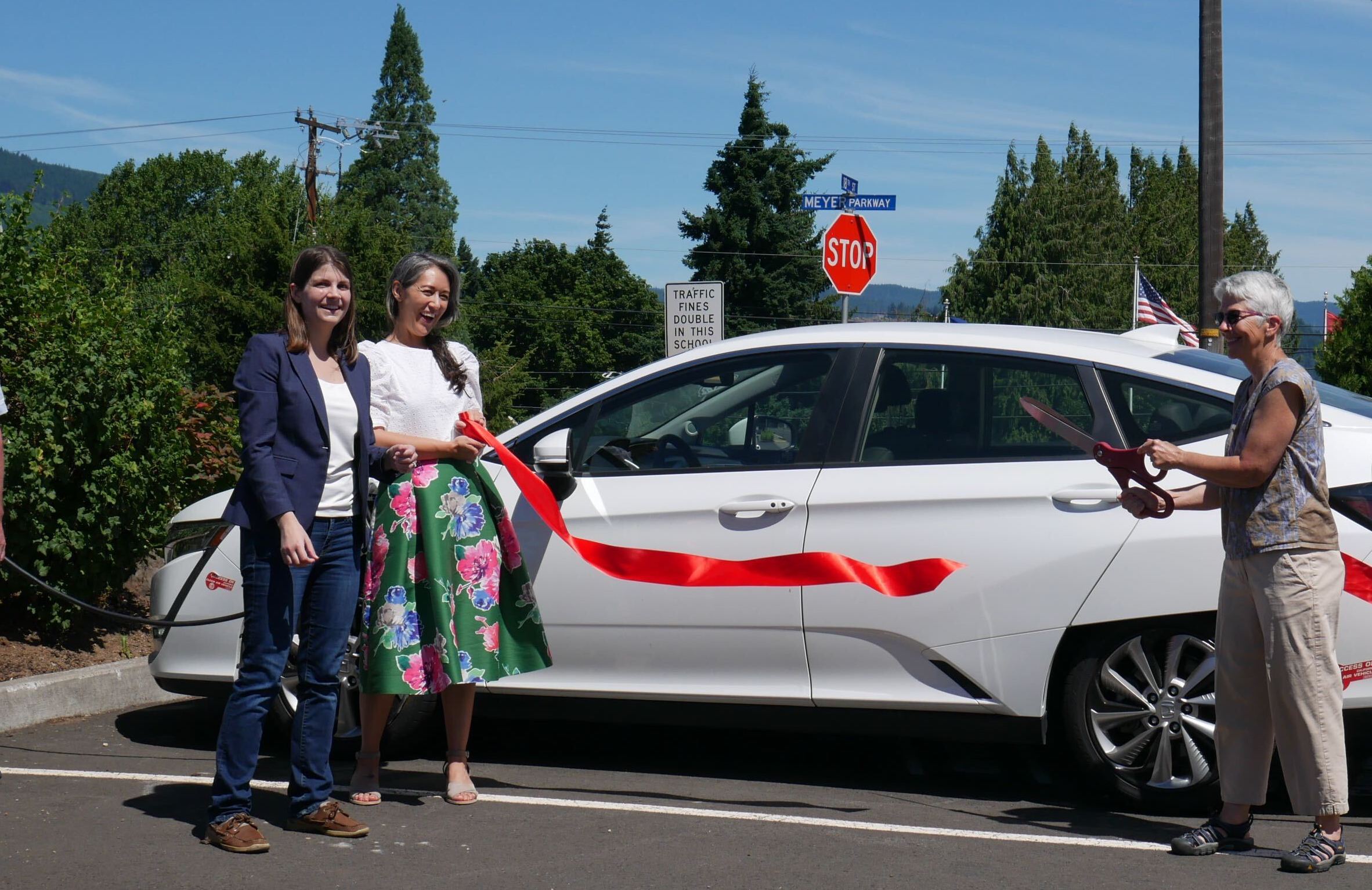 The Clean Rural Shared Electric Mobility (CRuSE) Project is a three-year program to demonstrate a financially sustainable model for plug-in electric vehicle (PEV) carsharing in rural communities and is funded by the U.S. Department of Energy, Office of Energy Efficiency and Renewable Energy's Vehicle Technologies Office.
Forth is partnering with Pacific Northwest National Laboratory (PNNL) in Richland, Wash., to evaluate the affordability and environmental gains of a sustainable, rural-focused, ridesharing platform. PNNL data analysts will track usage and cost over time and create models that will improve efficiency and inform the team how to optimize the program. Best practices gleaned from this project supported with data collection and analysis will be shared with other rural communities for replication.
OpConnect is providing the EV charging infrastructure for the program. Envoy Technologies provides the carsharing platform that enables users to reserve and access vehicles via a smartphone, paying by the minute or hour, and returning the car to its home base. Envoy will provide a Spanish translation of its app to appeal to diverse community members, alternate payment mechanisms to meet the needs of those without access to credit cards or bank accounts, and tiered pricing structures, enabling different prices to be charged and subsidies offered to different user groups. To lower barriers to entry for affordable housing residents, iPads will be placed in a secure common area to allow residents without access to the internet or smartphones the ability to reserve reservations. Honda is providing the electric vehicles free of charge for the project. Pacific Power, the local utility, is providing technical support as well as $100,000 in funding for the project through the Oregon Clean Fuels Program.
This project is made possible with contributions, collaboration and input of many local organizations including Columbia Area Transit, Columbia Cascade Housing Corporation, Pacific Power, the Hood River County Energy Council, local governments, and Mid-Columbia Economic Development District staff.
CRuSE Project
/our-work/CRuSE
CRuSE The Clean Rural Shared Electric Mobility (CRuSE) Project The Clean Rural Shared Electric Mobility (CRuSE) Project Forth on Facebook …