Mobility Innovations
Taking it to the street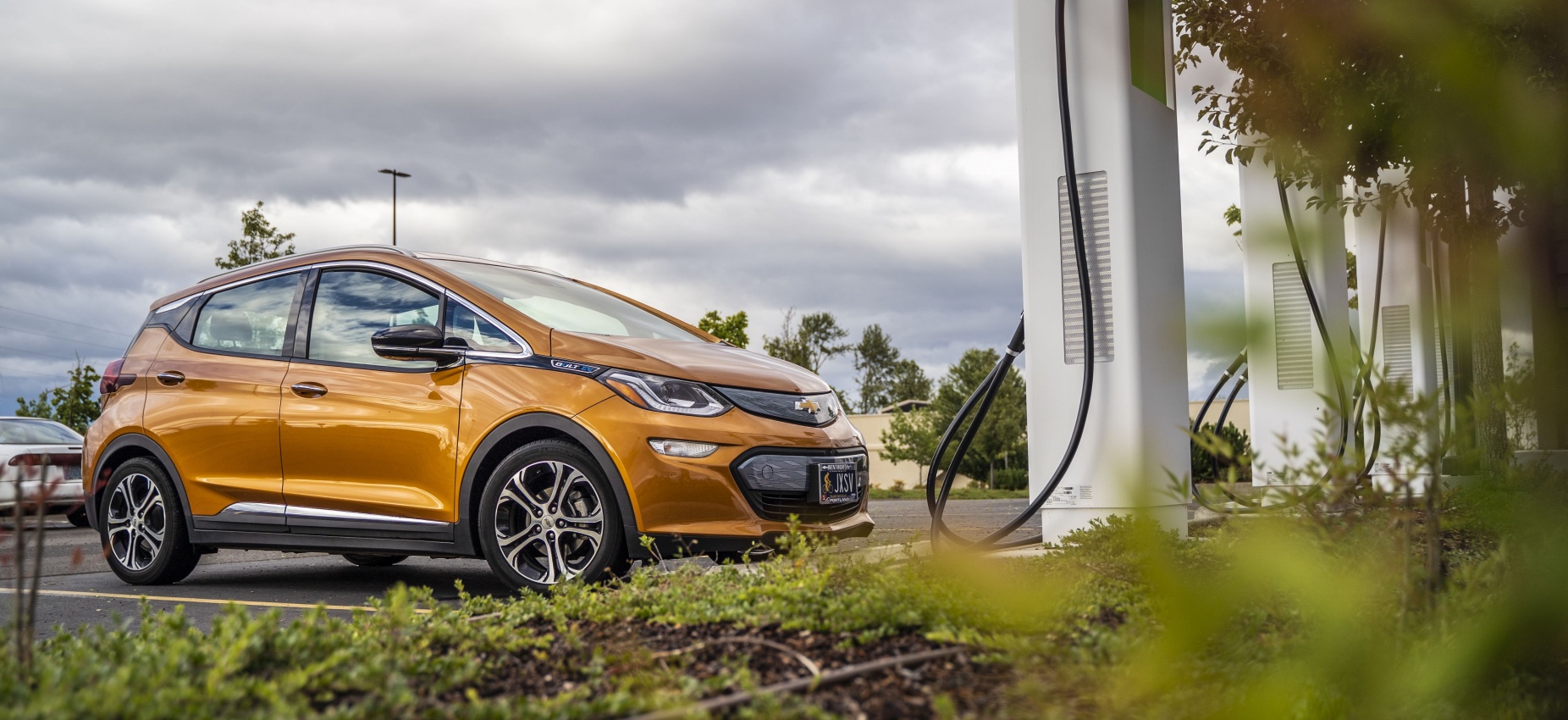 Taking it to the street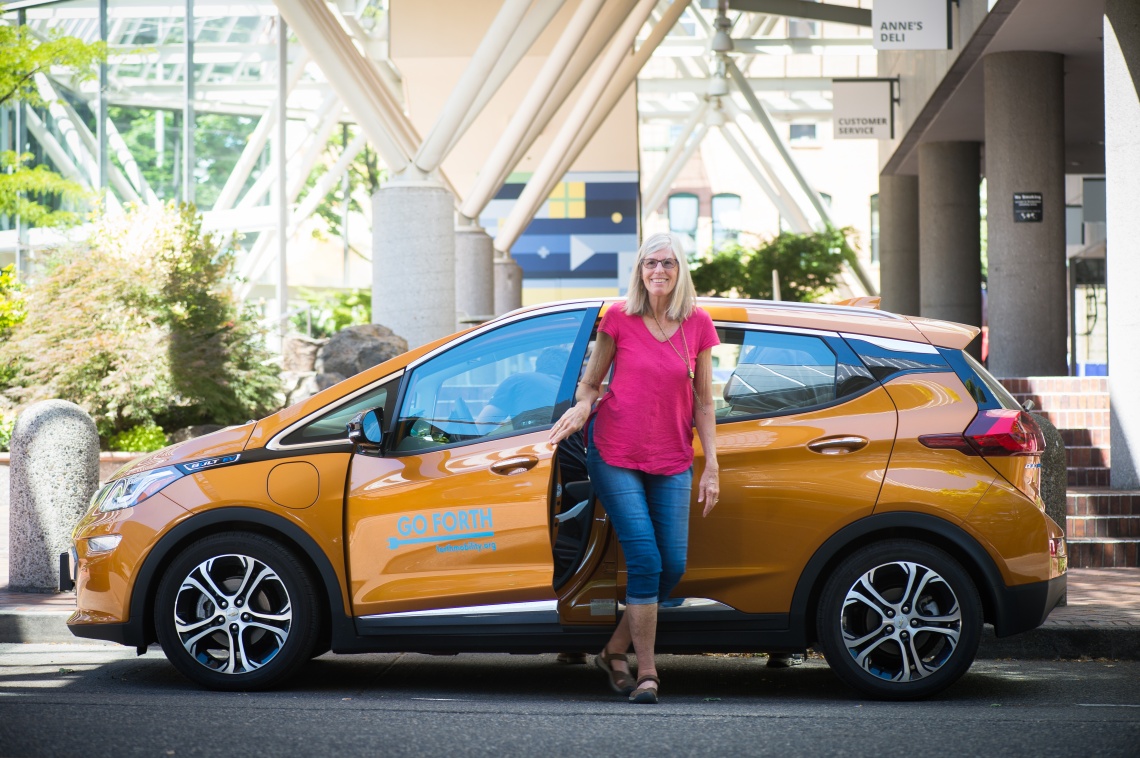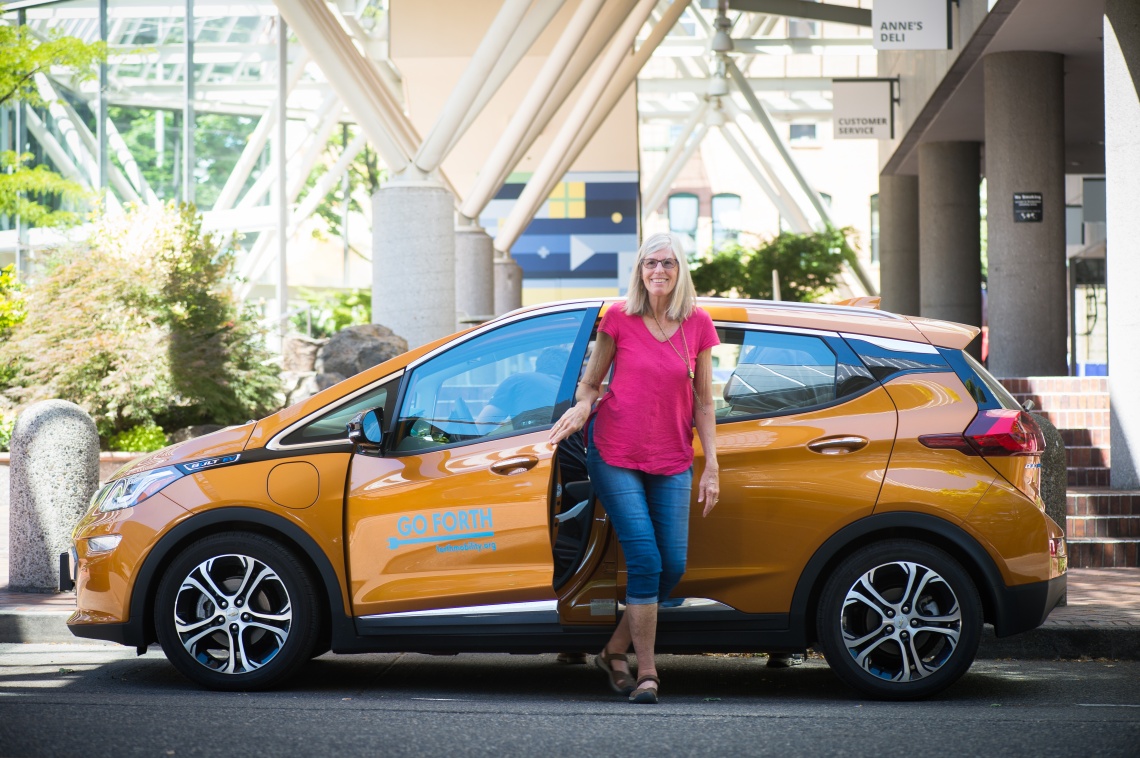 A little education. A lower price tag. A fun test drive.
Sometimes that's what it takes to get people on board with a new technology.
Our mobility innovations bring the latest transportation technologies out of the showroom and into the community. These demonstration projects let people experience the real-life benefits of electric, smart and shared mobility. By lowering costs and providing education, our projects also remove some of the biggest barriers to change.
We're proud to collaborate with our members and partners to test out new technologies, business models and ideas.
Featured & Current Projects
Forth, Sustainable Northwest, Bonneville Environmental Foundation, and Wy'East Resource Conservation and Development Area Council, Inc. (Wy'East RCD) are expanding rural electrification with a pilot program of electric tractors.
Electric tractors can bring many benefits to rural communities: Farmers save on reduced fuel costs and maintenance along with reduced noise and drivetrain efficiency; E-tractors are less reliant on imported fuels and volatile market conditions; Farmworkers and surrounding communities benefit from improved working conditions reduced CO2 emissions.
Contact Erin Galiger for more information.
In the summer of 2017, the Washington State Department of Transportation awarded $1 million in grants through its Electric Vehicle Infrastructure Partnerships Program (EVIPP) to develop electric vehicle fast-charging infrastructure along highway corridors. Forth received $595,000 of this grant. Through leveraging public and private partnerships, Forth was able to procure an additional $950,000 to build 11 fast-charging stations at six locations along the I-5 corridor from Chehalis to Bellingham. EVgo will operate these stations for a minimum of five years. With the success of this pilot program, the legislature has extended the program.
This project has already powered over 223,00 electric vehicle miles traveled. Over the five-year period of operations of these stations, it is projected that electric vehicles will eliminate the use of over 150,000 gallons of gasoline and power nearly 4 million EV miles of travel on Washington's I-5 corridor, eliminating over 1,300 metric tons of carbon emissions.
Read the full case study here.
American Cities Climate Challenge
What does it take to aggressively lower the greenhouse gas emissions for 25 of the largest cities in the United States? That's the question for Bloomberg Philanthropies American Cities Climate Challenge partners as Forth and others set out to ramp up efforts to advance clean transportation, energy efficiency and renewable energy utilization with a goal of strong measurable progress by the end of 2020. Forth will lead concentrated efforts in a majority of the cities committed to this goal.
Forth's main areas of focus for assisting the cities include education and incentives for electric vehicle adoption, electric charging infrastructure for city-owned lots, and market transformation. Contact ErinG@forthmobility.org for more information.
Electrify Ridehailing
This program boosts electric vehicle adoption by Lyft and Uber drivers. Components include program design templates and best practices, marketing and educational materials to increase awareness and drive EV adoption, a vehicle financing program designed for low-income drivers, EVSE purchase incentives and/or fast-charging discounts, expertise on local activation of in-app, EV-specific demand generation features such as Lyft "Green Mode" and other incentives to drive an EV.
Forth is working with rideshare drivers and Transportation Network Companies (TNCs) to encourage electric vehicle use for both their environmental and economic benefits.
Forth was pleased to partner with our member, Lyft, in announcing the launch of the ride-hailing company's GreenMode service in Portland on Thursday, April 25.

Green Mode offers Portland riders the ability to request a high-mpg hybrid or electric vehicle for their journey. Contact TeganM@forthmobility.org for more information.
Our Micromobility Optimization program offers several options to streamline and ease the launch of e-scooters and other micro-mobility services for municipalities. Our program can help source parking & charging docks that organize the streetscape while simultaneously reducing costs. We also offer tools to help municipalities gather data to better track and manage these new forms of mobility.
Forth offers a program that helps cities and their local nonprofit partners set up and conduct e-scooter safety programs. We have developed an e-scooter safety curriculum and can deliver an e-scooter safety workshop directly, or train others to offer the course.
Forth partnered with Hacienda Community Development Corporation to bring clean transportation options to the NE Cully neighborhood in Portland, OR. Together with the community, business and utility partners, we installed charging stations and arranged for two Honda Fits to be available to the community for rental by the day through Turo. An additional Fit was made available for Hacienda staff use. Sixty-six rentals were completed by community members over the 9-month project period and Hacienda staff traveled over 1,000 electric miles!
Read the full case study here.
Community Electric Bike Project
Building on insights gained from our Community Car Sharing Project, we saw the need for more transportation options for individuals without driver's licenses in the Cully neighborhood. In partnership with the Community Cycling Coalition and GenZe, Forth initiated the Community Electric Bike Project in 2017, which introduced three cohorts of participants to electric bikes during a 10-week loan program.
Read the full case study here.
Oregon Food Bank Partnership
On an average day, the Oregon Food Bank has hundreds of operations going on throughout the state. To meet their transportation demands, Food Bank employees often wind up driving their personal vehicles to and from the Beaverton and NE 33rd locations. With the goal of providing a more sustainable and economical approach to their transportation needs, Forth partnered with American Honda Motors, Inc to place two Honda Fit EVs at the NE 33rd Food Bank location for employee use. OFB employees have logged over 800 electric miles with the FIt EVs.
Lloyd Spark
Forth partnered with Lloyd EcoDistrict and GenZe to bring e-bikes to the residents of four condos in Portland, OR in a 6-week pilot during the summer of 2018.
Local Dealership Deals
We partnered with Lithia Nissan of Eugene in 2016 to slash the sticker price of the popular Nissan LEAF. Interested buyers who attended a free workshop about electric cars qualified for $7,500 off the price of a new LEAF on top of the $7,500 federal tax credit, bringing their total savings to $15,000. Building on success in Eugene, a similar incentive launched in Bend.


E-bike Fleets at Work
In Portland's Lloyd District, we brought together the Lloyd EcoDistrict and electric bike and scooter manufacturer GenZe in 2016 to create and promote the nation's first program to test electric bike fleets at work. Participating businesses received three e-bikes for employees to use, plus support managing and promoting the program. The popular pilot project spurred a district-wide program offering businesses and apartment buildings big discounts to purchase their own e-bike fleets.
E-bikes and Public Transit
Electric bikes and public transit are a great match. E-bikes make it quicker and easier to get to the train station or bus stop, encouraging more people to choose sustainable ways of getting around. In partnership with Kaiser Permanente and Portland State University, we provided 150 Kaiser employees with e-bikes for three months to understand how this fun technology could transform local travel.
Mobility Innovations
/our-work/mobility-innovations
Mobility Innovations Taking it to the street Taking it to the street Forth on Facebook …