Public Policy
Smart Policy for Smart Transportation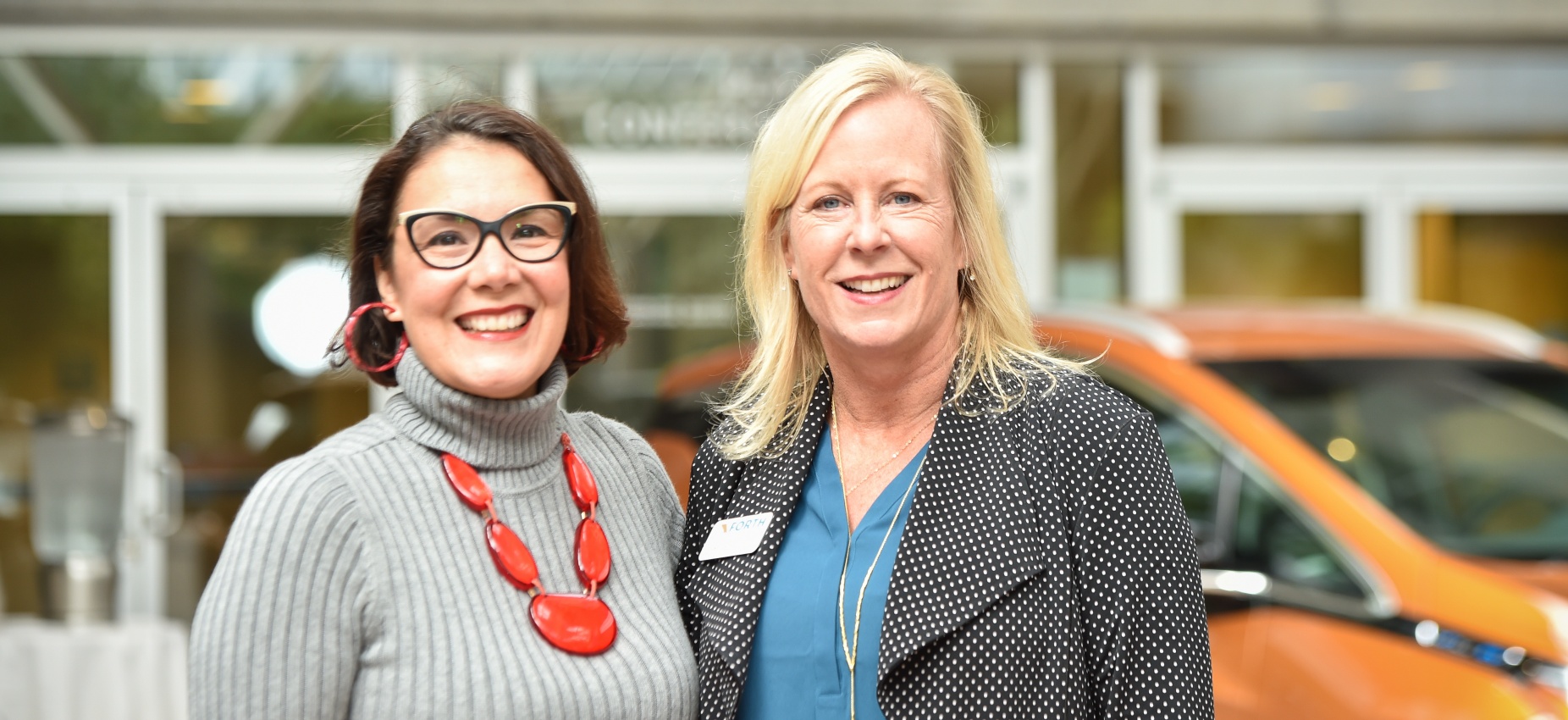 Smart Policy for Smart Transportation
"I am honored that Forth is joining me in our efforts to encourage the use of electric vehicles by both consumers and businesses across the Western United States. Making it easier for both consumers and businesses to travel and transport goods using electric vehicles frees up household incomes and yields increased profits."
– Oregon Governor, Kate Brown
With smart policy, we're motivating change
Rapidly evolving smart transportation technologies and business models require new policies that effectively promote their adoption. Our practical experience, extensive relationships and broad perspective help to make us effective. We focus on practical policies that promote innovation, remove barriers to new technologies, grow the industry, and benefit traditionally underserved communities.
National Policy Efforts
With the election of Joe Biden and Kamala Harris, Forth's policy team went into overdrive to bring our unique, hands-on experience to help advise the administration about practical, equity-minded and impactful transportation electrification policies.
Forth has been actively involved in coalitions and associations to promote transportation electrification, fuel cell, and shared mobility services. These organizations include the CHARGE (Helping America Rebuild and Go Electric) Coalition, Electric Drive Transportation Association (EDTA), Los Angeles Cleantech Incubator (LACI), Zero Emission Transportation Association (ZETA), Towards Equitable E-Mobility (TEEM), Oregon Transportation Electrification Working Group, and the Renewable Hydrogen Coalition (RHA).
At the request of Congressman Jeff Merkley (D-Oregon), Forth's Executive Director, Jeff Allen, testified on a transportation panel regarding the need for consumer education and incentives regarding electric cars, the need for strategic charging infrastructure investment, and equitable transportation electrification investments in communities of color and low to moderate-income communities.
These have informed President Biden's proposed $2-trillion infrastructure package to invest in America's transportation system, electric vehicles, public transit, and transit-oriented affordable housing.
Forth recommends investing resources to:
Design Effective Transportation Electrification Incentives

Target Charging Infrastructure Investments for Maximum Impact

Increase Support for State and Local Programs

Drive Greater Consumer Awareness

Electrify Shared Mobility

A detailed look at our national policy recommendations can be found here.
Current priorities
TEEM – Towards Equitable Electric Mobility: Forth launched the Towards Equitable Electric Mobility (TEEM) Community of Practice in partnership with the Greenlining Institute in 2020. TEEM consists of a peer-to-peer community of advocates to share policy goals, build capacity, and develop a mutual commitment towards advancing racial equity in electric mobility and climate change goals. The first cohort includes organizations from California, Colorado, Illinois, North Carolina, and Virginia.
TEINA: The Transportation Electrification Infrastructure Needs Analysis (TEINA) is focused on charging infrastructure needs and gaps for light-duty ZEVs, and meeting state ZEV adoption targets outlined in Oregon Senate Bill 1044.
Oregon Transportation Plan: We're working to ensure Oregon's transportation policies promote smart, connected, electric and equitable mobility for the future.

A report to Oregon's Governor in 2021 will examine the existing status of light-duty ZEV transportation charging infrastructure in Oregon, identify needs and gaps along travel corridors and for ZEV daily use, and directly address equity concerns and access in rural areas. The findings will project possible future vehicle trends, charging technology, charging patterns, travel patterns, population density, and other contextual factors. Access for all Oregonians to light-duty ZEV charging infrastructure will be emphasized.
Recent Successes
TEINA: Forth completed its work on the Transportation Electrification Infrastructure Needs Analysis (TEINA) project to help move Oregon toward its transportation electrification goals following a year of working closely with our project team partners and staff from the Oregon Department of Transportation (ODOT) and the Oregon Department of Energy. The final report will be presented to Governor Kate Brown.

TEINA is one of the results from the Governor's Executive Order 20-04. Among many other climate actions, EO 20-04 directed ODOT to, "Conduct a statewide transportation electrification infrastructure needs analysis, with particular focus on rural areas of the state, across use types and vehicle classes, to facilitate the transportation electrification goals set forth in Senate Bill 1044."

The TEINA report clearly identifies Oregon's urgent need to increase EV charging infrastructure to provide Oregonians with confidence that EV charging will be as ubiquitous and convenient as fueling with gasoline, and suggests a range of policies to achieve these goals.

Forth was selected by ODOT to be on the TEINA project team, along with Kittelson and Associates, Rocky Mountain Institute (RMI), and HDR, Inc. For more information, contact Forth Policy Manager, Rhett Lawrence.

Oregon Electric Vehicle Rebate: We led the charge for a state bill, HB 2704, to provide people with a rebate for electric vehicles like cars and motorcycles, as well as a rebate on electric buses for public transit agencies. We recently succeeded in increasing the Charge Ahead Rebate for low- to moderate-income Oregonians from $2,500 to $5,000.
Learn more

Our two top-priority bills were signed by Governor Kate Brown. House Bill 2165 doubles the amount of the Charge Ahead rebate. House Bill 2180 makes state building codes much more EV-ready.

Washington Electric and Alternative Fuel Vehicle Rebate and Tax Exemption: Forth, with our partners, led the efforts to re-establish the sales tax incentive and helped shape legislation in HB 2042, providing incentives for electric vehicles and infrastructure. We advocated for low-income electric car-sharing pilots, low-income electric/hydro vehicle financing study, charging infrastructure, and to re-establish the sales tax exemption.

The legislation passed with bi-partisan support and was signed by Gov. Jay Inslee on May 7, 2019.

The full copy of HB 2042 can be found here. Contact us for more information.
Oregon's Electric Vehicle Purchase Rebate: In 2017, Forth was instrumental in the passage of House Bill 2017, Oregon's Transportation Package. H.B. 2017 includes rebates for the purchase of electric vehicles and established a "Charge Ahead" initiative for low-income buyers who purchase a new or used electric car.

Oregon Clean Energy Law: In 2016, Oregon's groundbreaking clean energy law put the state on track to eliminate coal-fired energy by 2030. It also requires Oregon's major utilities to plan for increased investment in growing the electric vehicle market. We worked with partners and lawmakers to ensure that electric vehicles were integrated into Oregon's clean energy strategy.

Portland and Metro climate action plans: Our work helped ensure that Portland and Metro's 2015 plans to take action on climate change included robust support for electric transportation.
Join our growing movement
Public Policy
/our-work/public-policy
Public Policy Smart Policy for Smart Transportation Smart Policy for Smart Transportation Forth on Facebook …