State EV Policy
Advocating Equitable Access to EVs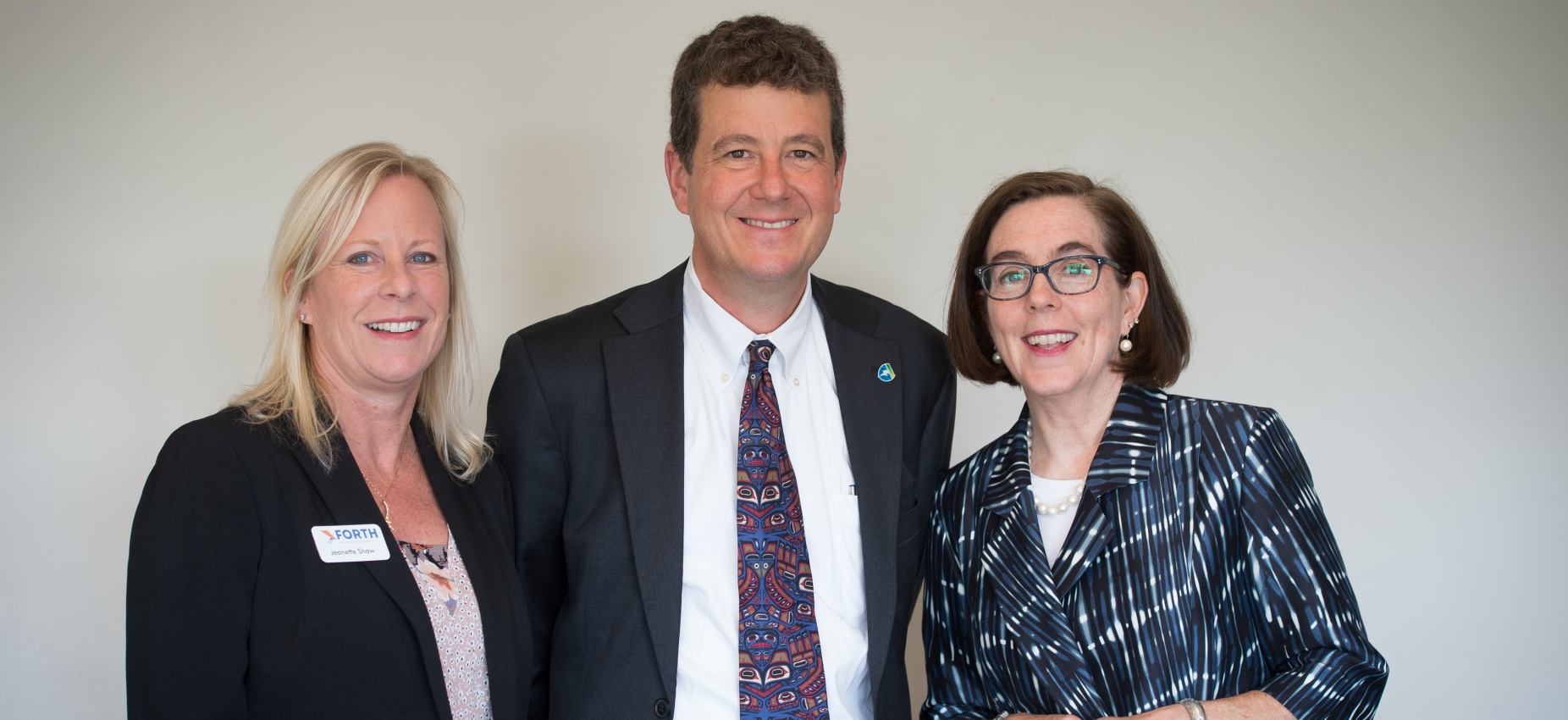 Advocating Equitable Access to EVs
"I am honored that Forth is joining me in our efforts to encourage the use of electric vehicles by both consumers and businesses across the Western United States. Making it easier for both consumers and businesses to travel and transport goods using electric vehicles frees up household incomes and yields increased profits."

– Oregon Governor, Kate Brown
To make EVs an affordable option for all of our community members, we will need to greatly expand funding for rebate programs and make sure we're reaching out to the diverse communities to share those benefits.
We strive to create a zero GHG emission transportation system that helps the state meet its greenhouse gas reduction goals (40% by 2035 and 80% by 2050) while strengthening our communities and economy to create a transportation system that is safer, healthier, more affordable and more reliable for everyone.
Forth's Testimony to Advanced Clean Cars II Rule
Forth introduced and advocated for a pilot program for the electrification of medium-and-heavy-duty vehicles in Oregon. Along with partners- Oregon Environmental Council (OEC), Climate Solutions (CS), and Verde, we led advocacy efforts to shape state legislation in HB 5202 and
HB 4139 (2022).

Oregon DEQ's pilot Oregon Zero-Emission Fueling Infrastructure Grant program will provide $15 million in financial assistance to support the installation of new charging facilities for zero-emission medium- and heavy-duty trucks, buses, and equipment.


Oregon Clean Vehicle Rebate Program
Washington EV Rebate and Infrastructure Funding

Washington Governor Jay Inslee announced a budget proposal in January 2022, to secure significant funding for the development of EV infrastructure and an ambitious EV rebate program in the state. Policy managers at Forth, our lobbyists and allies met with legislators, provided guidance for spending priorities, and testified in committee hearings in the 60-day session.

Our joint efforts resulted in a $250 million addition to the final budget in the $17-billion Move Ahead Washington Transportation Package appropriated for zero-emission transportation projects.

The allocation includes:

$120 million for programs and incentives promoting the purchase of and conversion to alternative fuel vehicles.
$69 million to support EV charging infrastructure in rural areas, office buildings, multi-family housing and other areas.
$25 million toward programs and incentives for overburdened and low-income communities.




Forth, with our partners, led the efforts to re-establish the sales tax incentive and helped shape legislation in HB 2042, providing incentives for electric vehicles and infrastructure. We advocated for low-income electric car-sharing pilots, low-income electric/hydro vehicle financing study, charging infrastructure, and to re-establish the sales tax exemption.
PNW EV Policy
/our-work/state-ev-policy
State EV Policy Advocating Equitable Access to EVs Advocating Equitable Access to EVs Forth on Facebook …