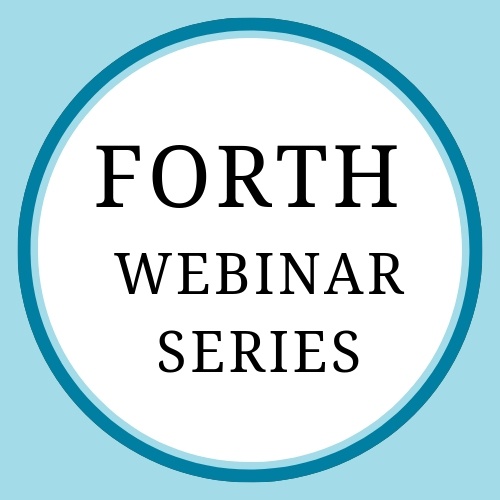 Forth Webinar Series
March 30, 2020
By: Forth
2020
January Webinar: Clean Transportation for All | Electrifying Rural Communities
Forth's Program Manager, Kelly Yearick and speakers Dick Wanderscheid, Director Renewable Energy Special Projects, Renewable Energy Group at Bonneville Environmental Foundation and Eva DeCesaro, Sr. Program Manager, Electric Transportation at Pacific Power highlighted current programs to electrify transportation in rural communities.
Video | Yearick Slides | DeCesaro Slides | Wanderscheid Slides
February Webinar: Increasing Consumer Awareness of Electric Vehicles
Forth's Program Manager, Sergio López was joined by Kenneth Kurani, Associate Researcher at ITS-Davis and Lea Malloy, AVP of Emerging Technology, Cox Automotive Mobility Group to highlight current strategies to continue a trend toward widespread electric vehicle awareness.
Thank you to the webinar sponsor: Electrify America | Normal Now Slides
Video | Kurani Slides | Malloy Slides | López Slides
March Webinar: Why Workplace Charging?
Forth Program Manager, Anne Ramzy was joined by Eric Smith, Regional Sales Manager at SemaConnect and Andrew Milian, Lead Electrical Engineer of Electric Vehicle Infrastructure Business Line at Burns & McDonnell to discuss the benefits of workplace charging, considerations when providing workplace charging and best practices for workplace charging.
Video | Ramzy Slides | Smith Slides |Milian Slides
April Webinar: Everything You Need To Know About Right-of-Way Charging
Forth Program Manager, Erin Galiger will be joined by Michael Samulon, Senior Policy Analyst, Sustainability of the Office of Los Angeles Mayor Eric Garcetti, Sarah Moore, Sustainability Program Manager at the City of Berkeley and Jennifer Venema, Sustainability Manager, City of Sacramento to explore promising models and strategies to make charging an electric car as easy as parking it.
Video | Galiger Slides | Moore Slides | Venema Slides
2019
January Webinar: The Community eBike Project
Forth's Program Manager, Sergio Lopez discussed our recently published Community eBike Project.
Video | Lopez Slides
February Webinar: Equity in Transportation Electrification
This interactive webinar explored the key dimensions of equity as it relates to transportation electrification programs. Forth Executive Director, Jeff and guest speaker Joel discussed why it is so critical to center equity early in program development, explored strategies for developing effective programs and highlighted some promising strategies, developments, and pilot projects.
Video | Presentation Slides
March Webinar: The Small Utilities' Approach to Transportation Electrification
Program Manager, Kelly Yearick and guest speakers Juan Serpa Muñoz, Business Line Manager at Eugene Water & Electric Board(EWEB) and Stu Green, Climate and Energy Analyst City of Ashland explored several approaches to promoting electric vehicles among utility customers. Our speakers focused on their current programs and key insights from their transportation electrification efforts.
Video | Muñoz Slides | Green Slides
April Webinar: Reach Your Driver Goals |The TNC Campaign
Forth's Program Manager, Tegan Molloy and guest speaker, Lauren Switzer, Oregon Marketing Manager at Lyft. They discussed the successes and challenges of current campaigns to electrify shared mobility.
Video | Molloy Slides
May Webinar: Building Codes and The Future of EVs
Our Program Manager, Eric Huang and guest speakers Ed Pike, Technical Lead at Energy Solutions and Hannah Goldsmith, Deputy Executive Director at California Electric Transportation Coalition for a webinar on current strategies for EV ready building codes and what the future holds.
Video | Huang Slides| Energy Solutions Slides
August Webinar: The Forth Guide to Ride and Drives
Forth's Program Manager, Steven Alaman was joined by Terry Travis, Co-Founder at EVHybridNoire, and Kylie Morgan, Program Coordinator at Plug In America for a webinar exploring best practices for executing ride and drive events.
Video| Alaman Slides| Morgan Slides | Travis Slides
September Webinar: Dealership Engagement: Making The EV Case to Dealerships
Our Sr. Program Manager, Thor Hinckley, was joined by Hieu Le, Campaign Representative at Sierra Club to explore strategies to empower the dealerships to sell electric vehicles.
Video | Hinckley Slides | Le Slides
October Webinar: Overcoming Barriers to Smart Transportation for Underserved Communities
Our Program Manager, Sergio López, was joined by Vivian Satterfield, Director of Strategic Partnerships at Verde will discuss how to address the smart transportation needs of underserved communities.
Thank you to the webinar sponsor: Ride Report
Video | Lopez Slides | Satterfield Slides
November Webinar: The Micromobility Policy Playbook
Our Senior Director of Public Affairs and Policy, Jeanette Shaw was joined by speakers Seth Shultz, Executive Director at Streets For All Coalition and Founder & CEO at Urban Breakthroughs and Regina Clewlow, CEO & Co-Founder, Populus to discuss current policies around micromobility guidelines and how city and state regulations can create safe streets while meeting sustainability, safety, and economic goals.
Thank you to the webinar sponsor: Ride Report | Intro Slides
Video |Shaw Slides | Schultz Slides | Clewlow Slides
December Webinar: Reviewing 2019 and Looking Forward to 2020
Forth's Executive Director, Jeff Allen was joined by AVERE's Secretary General, Philippe Vangeel to recap the top electric transportation industry news of 2019, as well as give key insights into what's to come in 2020.
Video | Allen Slides | Vangeel Slides
Back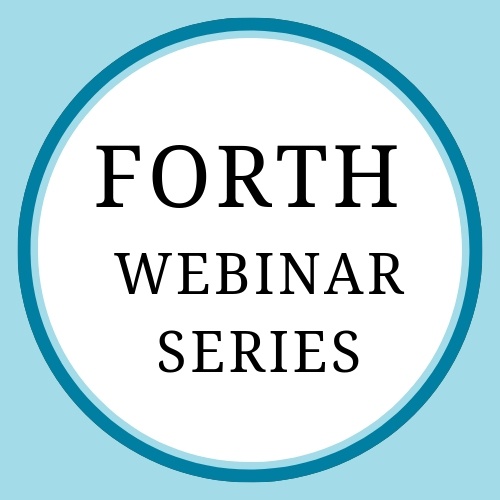 Forth Webinar Series
/news/forth-webinar-series
2020 January Webinar: Clean Transportation for All | Electrifying Rural Communities Forth's Program Manager, Kelly Yearick and speakers Dick Wanderscheid, Director Renewable Energy Spe...